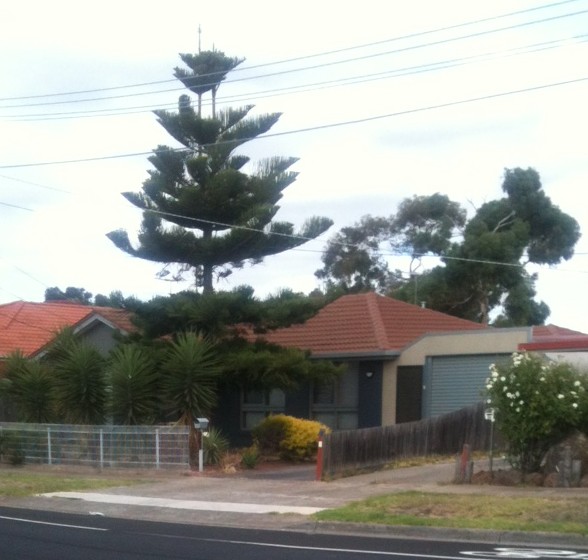 The sight of this Norfolk pine towering over this single storey house caused me to stop the car!
And the tree is only half grown.
It breaks RULE 2 of suburban tree selection – "Don't get a tree that grows to more than 50% taller than your house." 
(Rule 1 is "Read the label")
Have you seen a house that made you think
"What the …..?
Why not send it to me (at brian.anewhouse@gmail.com) so we call all wonder about it?
For more Unusual Houses and Fails see What the………………….?