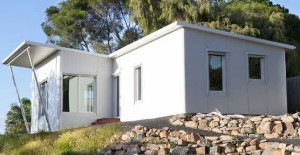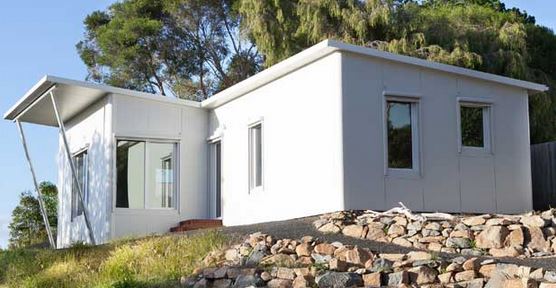 This building reminds me a little of one of those 1950's beach house . . .  but its actually from one of the latest Australian sustainable house companies.
The Superpod system is largely pre-fabricated so houses can be built quickly, but are built to the PassivHaus Standard, which means it is likely to use 90% less energy in cooling and heating compared to a typical Australian home.
The Superpod system is not just this particular house but can be adopted to many layouts and looks.
Want to find out more? . . then check out this website: Superpod
Disclosure I haven't been paid for this post It is a result of meeting the Founding Director of Superpod at the Melbourne UnConvention run by The Entourage.