Setting Up A New House Garden
Guest post from Lucy M.Clark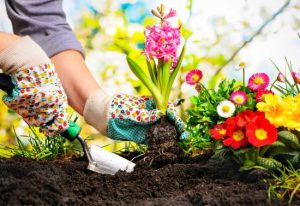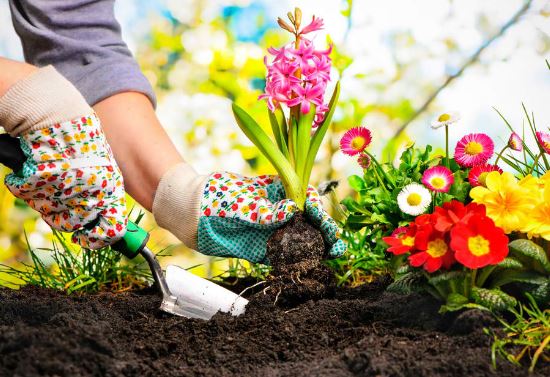 Setting up gardens for new houses is never an easy task.
It's going to be like starting to paint on a white blank canvas; your head must be filled with creativity.
The task will also call for a lot of ideas, energy, and money to be successfully accomplished.
There are a lot of factors that need to be considered before setting up gardens for new houses.
To help you, here is a process that you can follow in setting up gardens for new houses:
Draw your plan.
Plans will help you stick to your gardening goals.
The task of creating a garden from scratch is going to be a very long process.
To guide yourself, plot your proposals, not just in your head but on a piece of notepad as well.
When planning, specify the goals that you want for your garden. Include the specific kind of garden that you want, whether it's a flower garden, an herb garden, or a vegetable garden.
Then, choose the plants that you will include in your garden.
It's also ideal to make a sketch of what your garden will look like to firm up your abstract ideas.
Choose a spot
Plants need direct exposure to the sunlight to grow beautifully.
Find a place around your new lawn and pick a specific spot where you are going to build your garden.
The ideal spot for your garden is a place where plants can be exposed to direct sunlight for more or less six hours a day.
Study the spot that you've chosen and see how the sun shifts across the space.
If you do not have a spot around your lawn that receives enough sunlight, don't worry.
There are some plants that can tolerate long hours under the shade.
Clear the ground
Before building your garden, clear the ground from grass first.
Remove the sod on the spot where you plan to plant your garden. A common way to do this is to smother the grass and weeds with newspaper.
Spread a layer of compost on a newspaper and wait for about three months for the compost and newspaper to decompose.
For quicker results, dig out the tuf. It's going to be more difficult nevertheless, it's a much faster process.
Boost the soil
Plants need a healthy soil to grow to the fullest.
Soil needs as much boosting as plants do.
The healthiest way to improve the soil in your garden is to treat it with organic matter.
Add 5-8cm of compost, old manure, dry grass clippings, or decayed leaves to your garden soil. You can use leaf shredders to make this task easier.
You can either leave the organic matter on the surface to make a garden bed, or you can dig the organic matter to mix it with the soil.
Digging helps loosen the soil, letting the plants' roots penetrate easily.
However, you must remember that over-digging can ruin the structure of the soil.  Use a garden spading fork in digging the surface of the soil.
Choose your garden plants
There many important factors to consider when choosing garden plants.
Choosing plants is crucial in setting up gardens for new houses.
Most people would prioritize the appearance of the plants that they will include to their garden.
However, there are a lot more important factors that you must prioritize when choosing the plants to grow on your garden.
Ideally, your plants must adapt to your soil, climate, and the amount of sunlight.
Final Thoughts
It takes love and passion to create a beautiful garden.
Indeed, setting up gardens for new houses is such a challenging and demanding task.
Nevertheless, with love and passion for gardening, everything will come easy for you as you go by.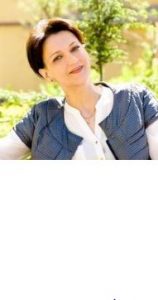 Hi there! I'm Lucy – founder of GardenAmbition.com and I'm a self-confessed garden fanatic. Gardening has always been a passion of mine and will always be my favorite pastime. Now that I am married and have one adorable son, I have the time to write and share my personal experiences with other garden enthusiasts like me.
photos from www.shutterstock.com