How to use Pendant Lights In Decor
Guest Post by Kobus
A pendant light can also be described as a drop. It is a light fixture hanging from a ceiling supported by a rod or chain.It appears like a pendant on a necklace hence the name. Pendant lights come in different sizes due to the various functions they serve.Pendants can be suspended in a kitchen countertop, living room or bathrooms.
The pendant can be made from glass, concrete or even plastic. With the focus on energy conservation, we now have less voltage pendant lights that sometimes use halogen bulbs.
How to use pendant lights in decor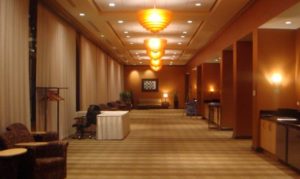 Pendant lights are vital in interior design. They serve a number of purposes depending on the homeowner's preferences. Pendant lighting comes in different fixtures making it versatile. Below are ways pendant lighting from lighting house can be utilized.
General lighting
A pendant light can be fixed at any central location within a room. In most cases, pendant lights used as a porch light provide lighting for an entire room. It is recommended that pendants lighting for this purpose should be mounted onto the ceiling. The ceiling is strategic and can spread the light to other places like hallways.
Decorative lighting
We have spots in the house that need more illumination. Pendant fixtures can serve this purpose since they face downwards and provides focused light. Apart from hanging in the kitchen, pendant fixtures can be hanged on reading nooks. Additionally, a bathroom can be transformed by replacing vanity lighting with strategically-placed pendants. Different bulb colours can be used to provide the desired illumination.
Lighting specific areas in the room.
This function can be easily confused with general lighting. Pendant lights can be used to light up a specific spot in the room while at the same time providing general lighting. Fixtures can be used to light specific tables and corner lights. Lights can also be mounted over couches to provide comfort.
Pendant lighting ideas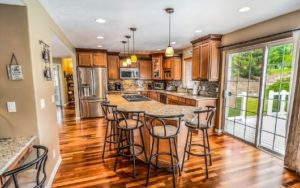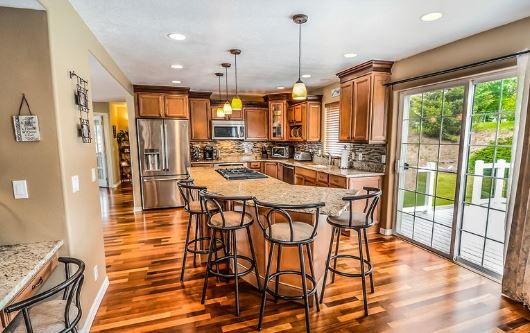 Lighting in decor goes beyond illuminating a room. Therefore, the right pendant lighting should be selected to serve the intended purpose. A carefully selected pendant can make a small space appear bigger.
Before erecting pendant fixtures, factors such as scale and size should be considered. These factors are vital in creating a visual and setting the right tone a mood. After narrowing down on your desired pendant look, these ideas can act as a guide.
Pendant lights for kitchens
It is recommended to suspend the pendant above an isolated bench. The fittings should be along one plane. In some cases placing pendants above the sink can work. In the kitchen, three pendants are preferred. Depending on shape and size, one or two pendants can also work if placed at the right spot. Drawing a sketch of the kitchen before mounting the fixtures can guide you to select the number of pendants.
Bathroom pendant lights
It is always challenging to determine the right location for bathroom pendant light. A wrong location can go to an extent of even messing up with your makeup. A wrongly placed pendant can cast shadows which in return spoil your appearance in the mirror. For a great outcome, two fixtures are recommended. Ensure they evenly spaced on either side of the dressing mirror to eliminate shadows. Alternatively, pendant lights can be mounted on opposite corners of the bathroom.
Living room pendant lights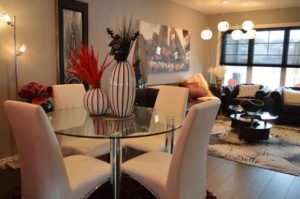 The living room is the backbone of any home and lighting should be done carefully. Living rooms offer a variety of ideas in mounting pendant lights Unlike other rooms, it is not necessary to place pendant fixtures in the middle of the room.
Choosing the perfect pair, different light layers, are among ideas to consider before going ahead and mounting the pendant lights. In the case of a large room with the insufficient natural light, you can use numerous overhead sources on top of the ceiling. A recessed lighting paired with a pendant can work perfectly.

Bedroom lighting
For the bedroom, we need a light that can create a beautiful mood. A pendant light can be placed above the bed making the room look less cluttered. Additionally, this design diffuses light reducing brightness. A pendant light can also be mounted onto both sides of the bed just above the tables if any.
Pendant lighting offers homeowners with different design options to meet personal preferences. Putting factors such as cost, size and shape in mind will end up transforming a home into the desired design.