Wilderness – Pass ? or Fail ?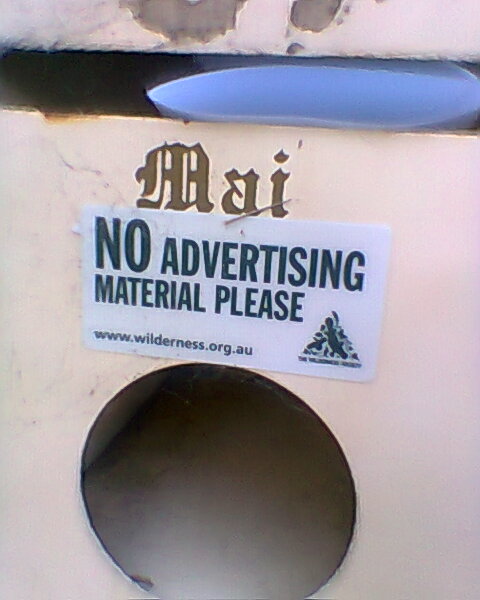 I saw this "No Junk Mail" sticker on a house mail box in the western suburbs the other day!
I thought it really appropriate that it was a Wilderness Society sticker.
Want to know Why?
Well have a look at the house that the mail box belongs to:
There doesn't seem any shortage of wilderness in this street!

For more Fails and Unusual Houses go to What the………………….?