Coin Floor – What The……..?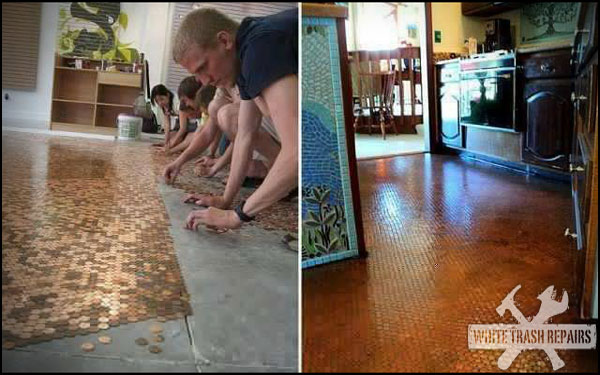 I found this 'WTF' idea on a site called White Trash Repairs
For any Australians wanting to use this idea the cheapest way with current coins would be to use 5 cent coins.
You would need 2757 coins per square  metre at a cost of $137.85, so an expensive option.
For more unusual house ideas, and Fails go to What the………………….?