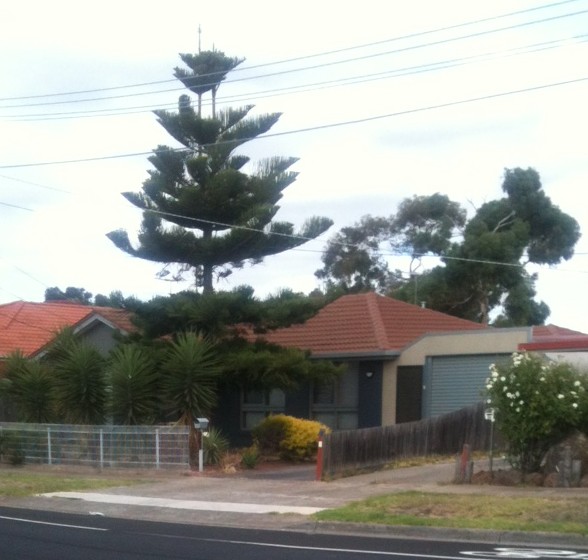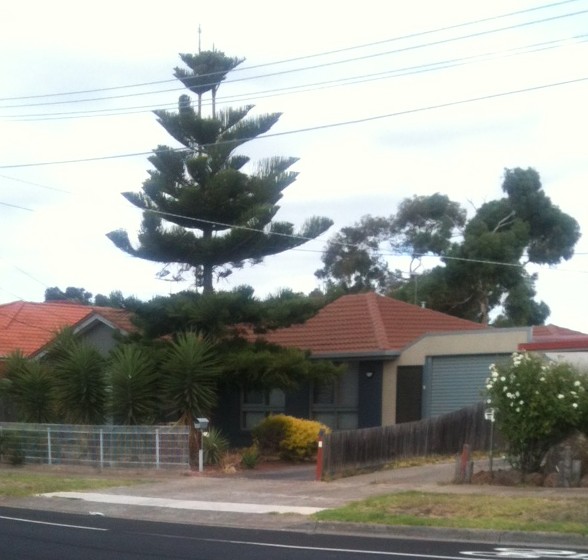 The sight of this Norfolk pine towering over this single storey house caused me to stop the car!
And the tree is only half grown.
It breaks RULE 2 of suburban tree selection – "Don't get a tree that grows to more than 50% taller than your house." 
(Rule 1 is "Read the label")
Getting Rid of Unsuitable Trees
Removing dead and unsuitable trees and stumps safeguards your landscape so that you can replant and redesign the space as you please.
To ensure you are working with a healthy landscape, ensure you have inspected the area and identified all trees or stumps that may need to be removed.
Tree and Stump removal requires a high level of expertise and is not recommended as do it yourself.
Enlisting a professional removal service like Daryl's Tree Care and Surgery is essential to identify potential hazards in your garden and to safely undertake the removal process without disturbing the rest of your landscape."
For more Unusual Houses and Fails see What the………………….?