Gates for Sloping Driveways
If you have a sloping drive it can be difficult to install a gate.
One option is to install a sliding gate which rolls to one side. These although expensive can work quite well if the whole of the front is level and you have plenty of room between the driveway and the path to the front door.
As you can see with the above installation the roller gate will block the pedestrian gate.
Not enough room, or want a lower cost solution, then you can use conventional gates with offset hinges which allow the gates to swing up as they open (See below)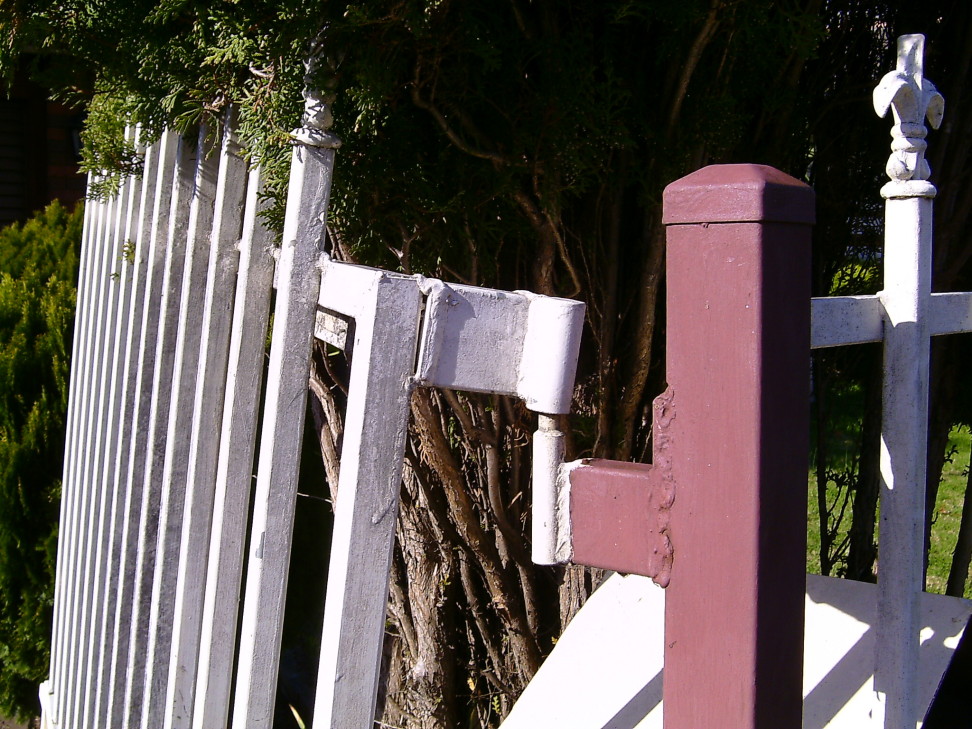 These hinges will need to be made to suit the slope of the driveway so you may need to buy the gates from a specialist gate company rather than from your local DIY store.

For more about Boundary Treatments see Fences