Brickwork – Mortar Joints
During your Selection or Pre-Start meeting It isn't just Picking a Brick. You also have to pick a mortar colour and a type of mortar joint.
Mortar Colour
If you have been to a Brick Display Centre check what colour mortar they use in the test wall of the brick you like. This will probably be the best colour for your house.
Joint Types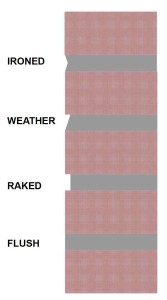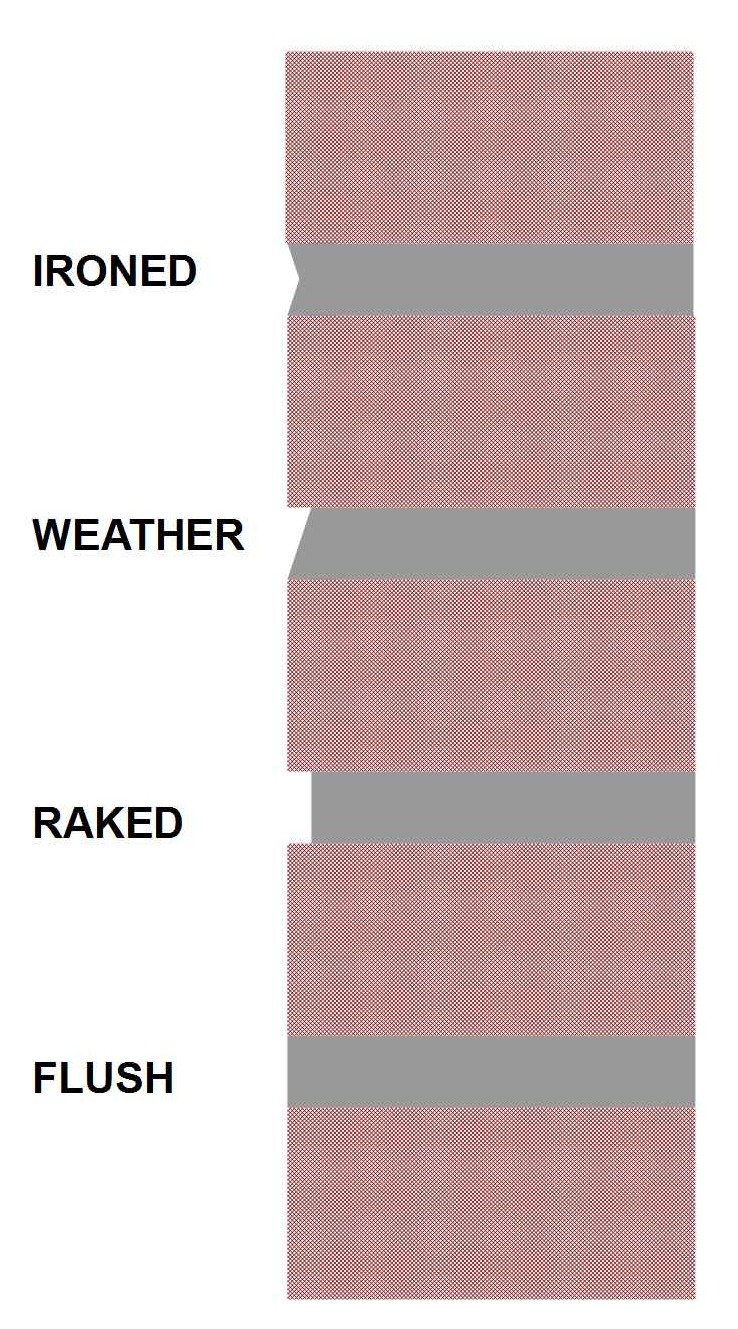 Below are the more common types of brick joints:
The 'Ironed' or 'Rounded' joint is quite common and helps to keep the water out of the brickwork
The 'Weather' joint, which is not so common in Australia, also helps to keep the wall dry.
The 'Raked' joint does give an interesting texture to the wall, but is the least moisture resistant joint. Best choice for beveled edge, or tumbled, bricks. It is unsuitable for bricks that only have a surface coating on the sides as the body colour will be exposed at the joints.   Because the mortar is almost always in shade it will look darker than you expect.
A flush joint is reasonable weather resistant but can look uneven. It is unsuitable for rustic or rounded edged bricks. Another issue is it is more likely to result in staining of the brick face.
My E book Guide to Selection/Pre-Start includes lots more information and checklists to help you choose the details that will make your new house a home.