Pre-Start / Selection Guide 2nd Edition
Available now the latest edition of the E-book
PRE-START / SELECTION GUIDE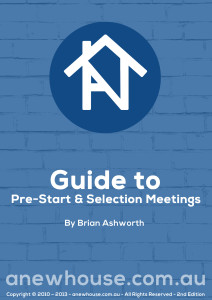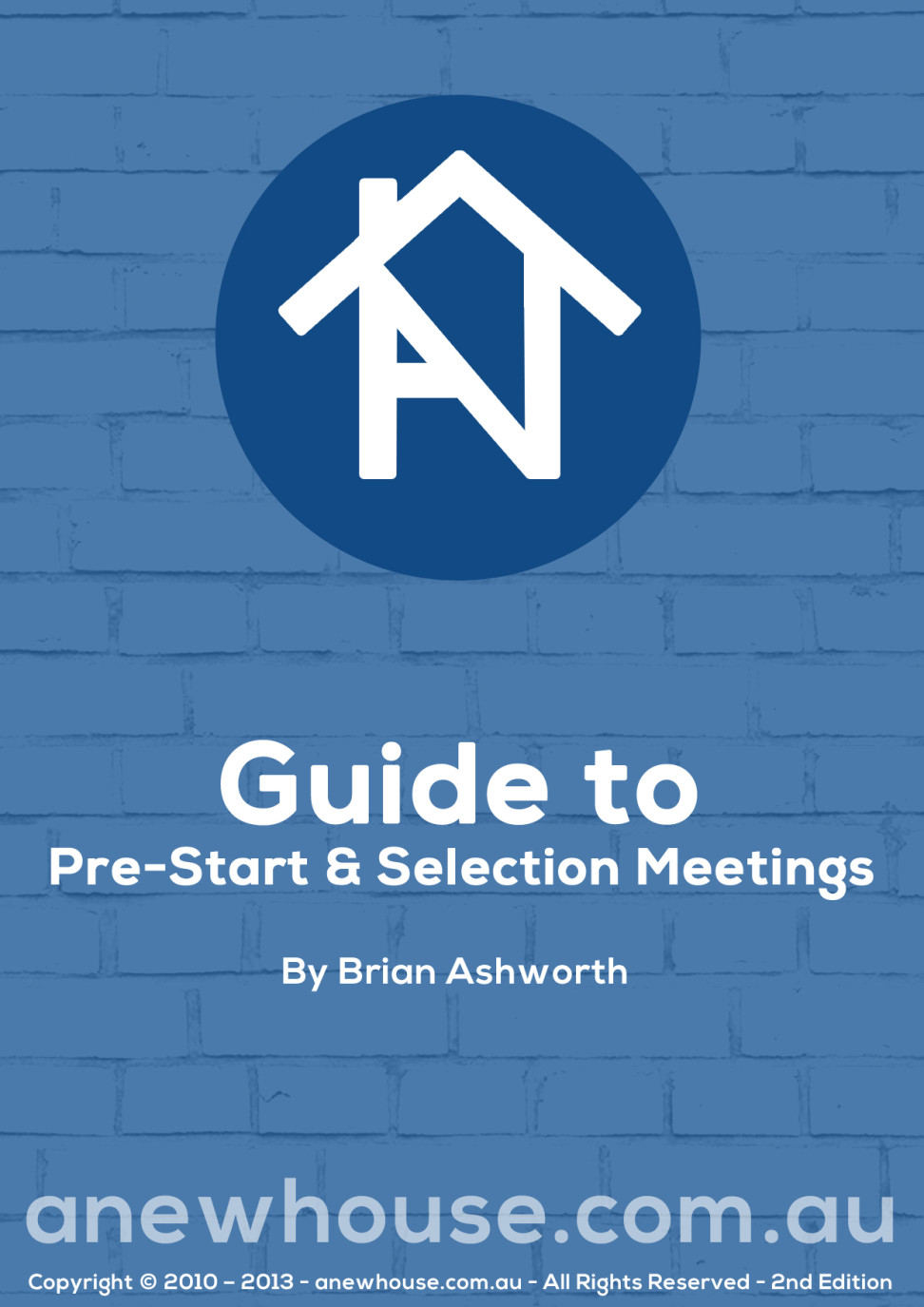 This major revision, and expansion, of the Guide means you now get:
90 pages of information and advice
8 pages of checklists
All aimed at making sure you think about all the details that need to be included in your new home.
Previous Purchasers
All those who bought the previous edition between 1st April and today should have already received a Free update by Email.
If you have bought the E-book before this date and would like a Free Copy of this edition send an Email to brian.anewhouse@gmail.com with a copy of the file for the 1st edition attached and I will send you a Free Copy.
Still only $4
Be prepared for your new house Selection / Pre-Start Meeting.