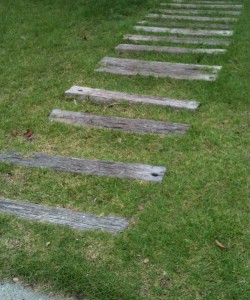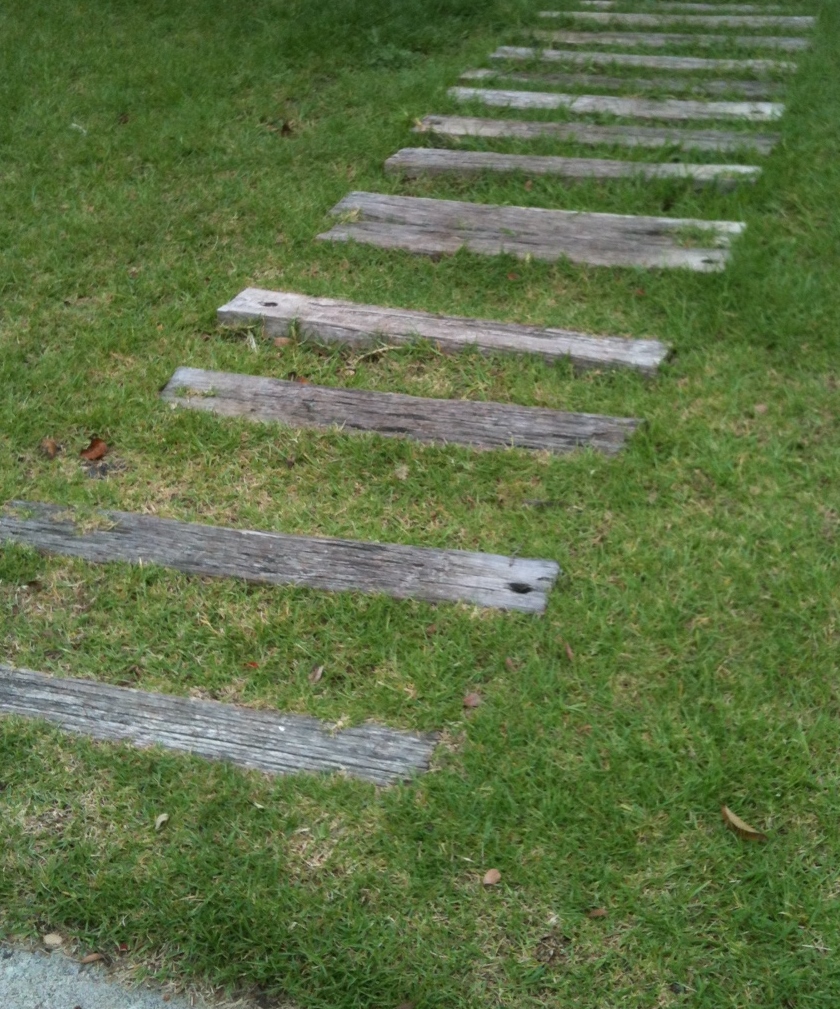 Looks a bit like a Rustic Type Path . . . . So why do I think this is a Fail?
Well even though I was careful, and wearing safety work boots, I nearly rolled my ankle!
Just imagine a woman trying to walk up the path wearing high heeled shoes!
These are the problems with this idea:
Most wood has started rot as it's completely surrounded with soil.
The tops of the timbers are uneven
The spacing is uneven
The average foot is bigger than the timbers.
Front paths need to be smooth and even to encourage visitors to walk to your door, not an obstacle course.
For more Fails and unusual houses go to What the………….?