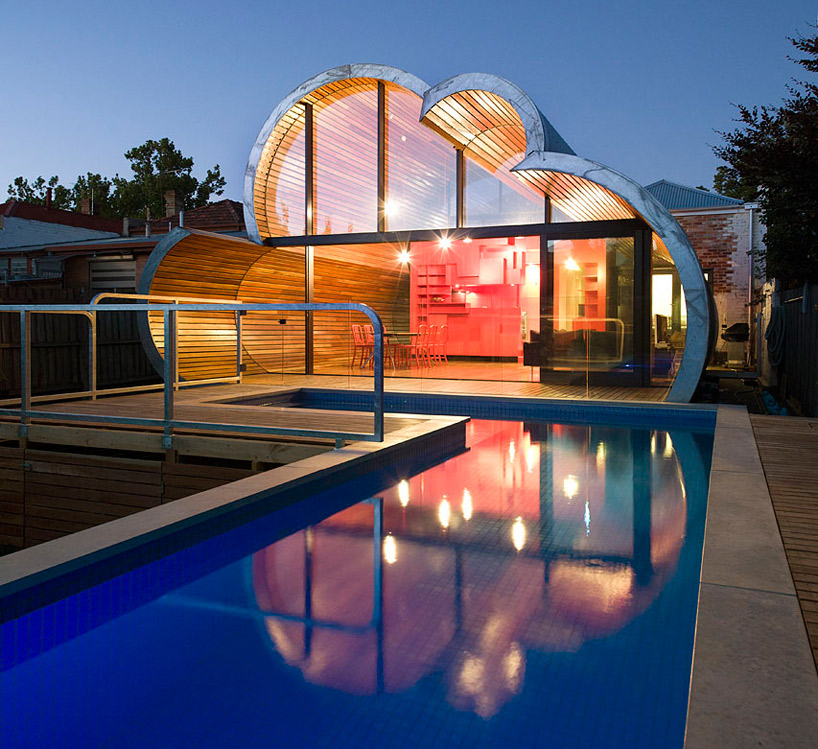 It looks like it's a house that Apple's Steve Jobs might have owned.
No Surprise that this Melbourne House is known the Cloud House.
Certainly stunning from this view, but you would never know it from the street, as it's actually a rear extension to an Edwardian House.
This photo is from the Homesthetic.net website where you will find some more photographs (Well worth a look. if only for the 'Loud' carpet)
For more Unusual House Photos, and Fails, have a look at: What the………………….?