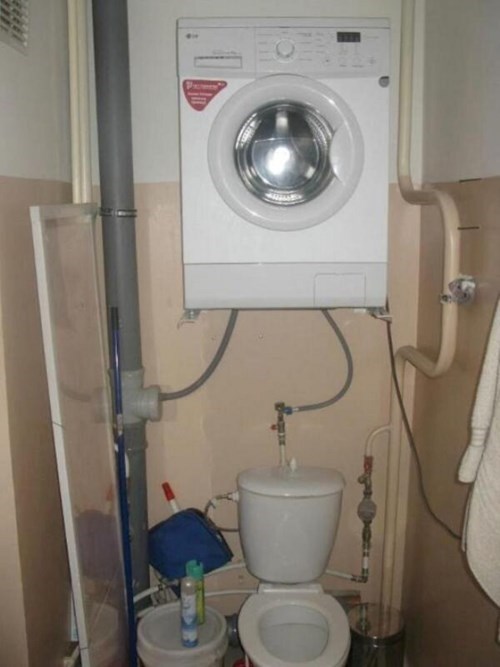 I have mentioned several times about not getting a bigger house than you need . . . . . . . . But this could be going a bit too far!
And how do you reach the controls?
I certainly wouldn't want to be sitting on the toilet when the spin cycle started!
Thanks to thereifixedit for the photo.
For more Fails and Unusual House Photos have a look at: What the………………….?