Protect Your Block From Dumping
A regular problem with vacant new house blocks is they are used as a convenient dumping ground for other builders.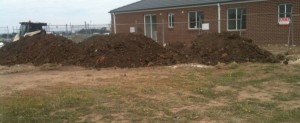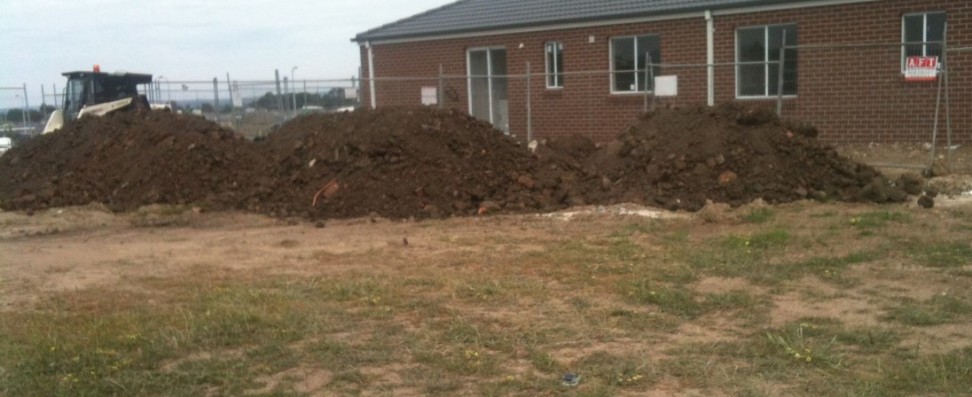 It's much cheaper to dump on a nearby site than haul the material to a tip and pay tip fees.
If you are are really unlucky the material may be contaminated (for example asbestos waste). . . . which may mean you have to pay for testing and additional tip fees to dispose of it.
Fence the Site
The best advice I can give is to make your site seem loved by erecting a fence,  mowing any grass and/or keeping weeds under control.
It doesn't have to be an expensive fence, something like a 1.2 m high dog mesh supported by steel star pickets at 4-5m intervals will be fine, and should only cost around $5-6/m.
If you have got quite a few posts to put in it can be worth hiring, borrowing , or buying a post driver.
Light fencing like this is not foolproof, but it makes things a little more difficult for the dumper. This means they are more likely to look for a block where nobody seems to be taking an interest.