Do you like this entrance to a house?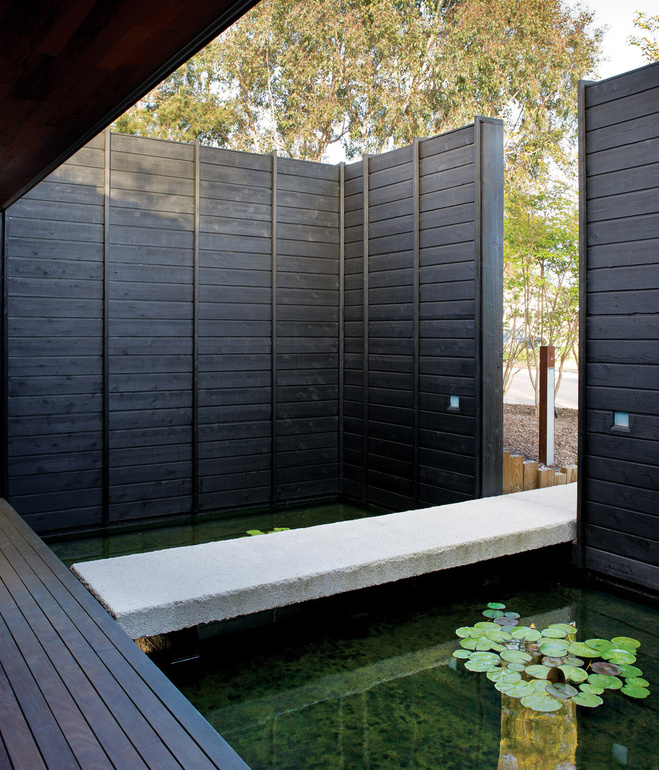 It's from the Wabi House in Southern California, designed by Sebastian Mariscal.
For more photos follow this link to Dwell Magazine.
Looks like a great site for breeding mozzies.
It could also be a bit risky coming home after a few drinks, especially if you were a bit unsteady on your feet!
For more Unusual House Photos, and Fails, have a look at: What the………………….?