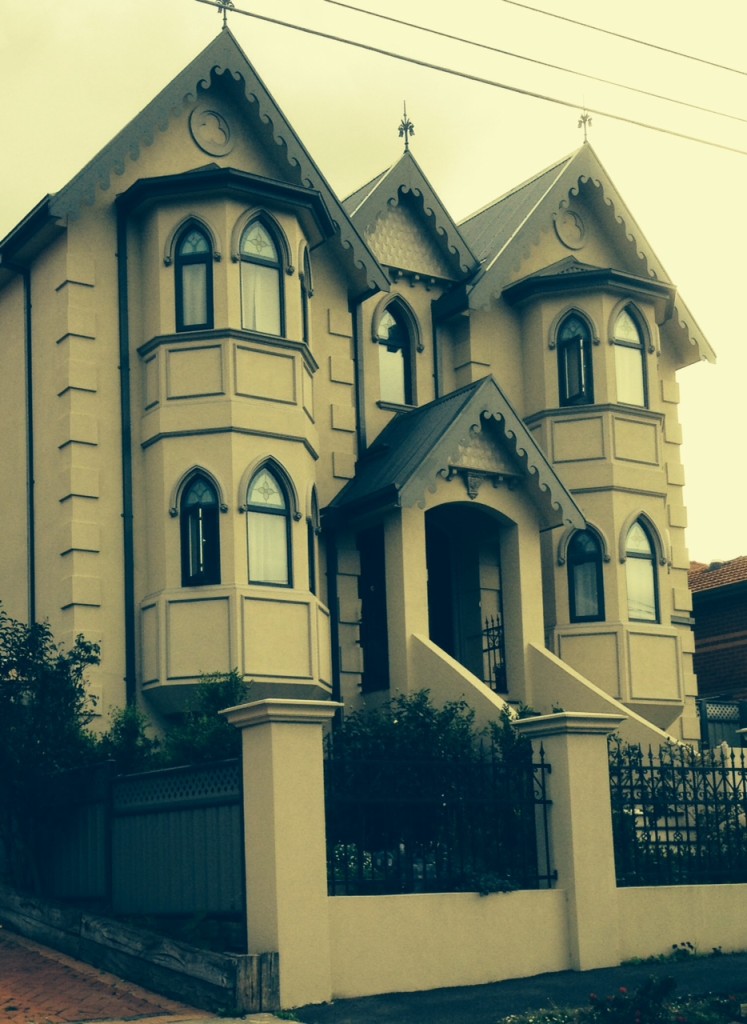 I think this is the Creepiest looking new house I have seen.
The combination of Victorian Gothic Features, and a block well above the road level, don't go very well together.
When I saw it my first thought was 'The Adams Family House'!
For more Unusual House Photos, Wins, and Fails, have a look at: What the………………….?