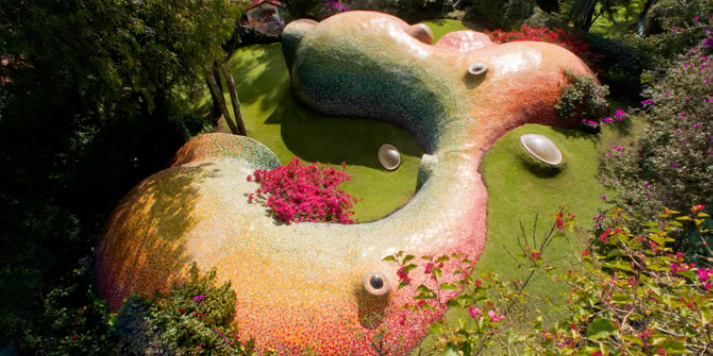 I'm not sure whether this looks like a Whale to me . . . . but that is what the architect says this house is!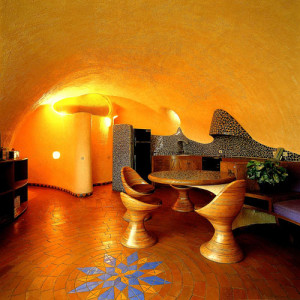 Here is a view of the inside which looks quite cosy.
I wonder if the owner is called Jonah 🙂
The architect is Javier Senosiain and his company is called Arquitectura Organica.
If you check out his website at the above link you will find many more strange buildings.
For more Unusual House Photos, Wins, and Fails, have a look at: What the………………….?