Wishing you all a Peaceful Christmas and a Happy New House in 2016
For all you Lego fans out there . . . this tree was built with half a million Duplo bricks and is ten metres tall.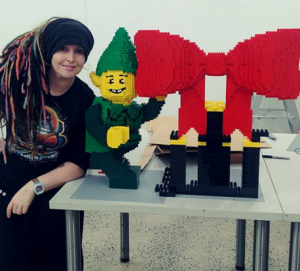 It was built by a team of people (including my daughter Claire seen here with one of this years decorations) over several weeks in 2014 and displayed in Sydney.
Check out this time lapse video:  Lego Tree Build
This year complete with a new star and different decorations it's in Federation Square, Melbourne.
I will be overseas from Christmas for 3.5 weeks so I make take a bit longer than usual to respond to Emails during that time.