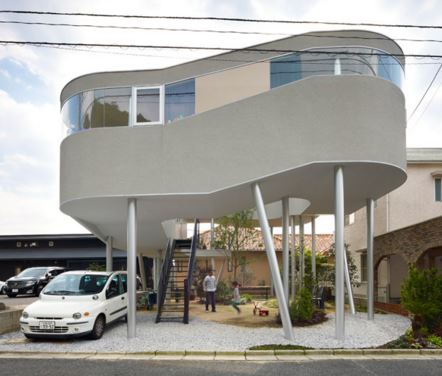 Not only is this house elevated but part of the house has a void running through it!
It's another of those unusual Japanese houses, this time in Hiroshima.
Can't say I like it as corridors aren't my favourite space and it just seems to be one big corridor.
All those windows without any shading makes me think that it would be baking hot in summer and freezing cold in winter.
Found the picture on :   humble-homes.com, where you will find more photo and information.
For more Fails and unusual houses go to What the………….?