For much of my life I have worked in the Water Industry including designing and operating water treatment plants. . . but I never thought about anyone wanting to live in one.
Some people have a different idea. . . .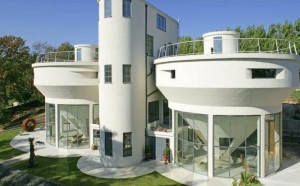 This $2.3 million mansion is in Kent in the UK.
For more information check out this Website: www.justluxe.com
For more Fails and unusual houses go to What the………….?