Have you got a secret Batman fantasy?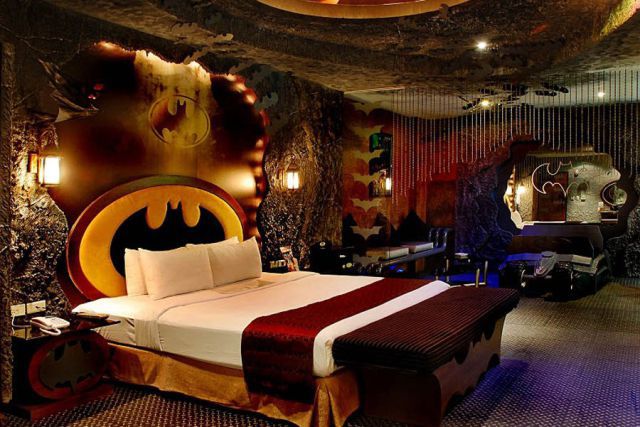 Perhaps this is the bedroom decor for you?
This is a photograph of a Japanese 'Love Hotel' Room from www.slightlywarped.com
Love Hotels are fairly common in Japan and rooms can be rented overnight, or even for a couple of hours!
I wonder if the guests hire costumes as well!
We are off to Japan later this year so I may have to do some 'Research'.
For more Fails and unusual houses go to What the………….?