Decor Ideas for a Gorgeous Outdoor Space
Guest post by George Z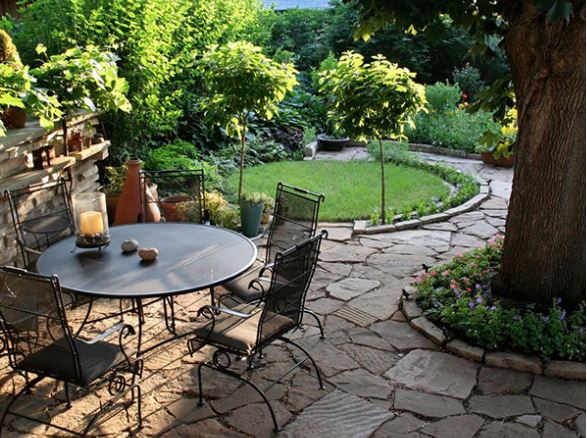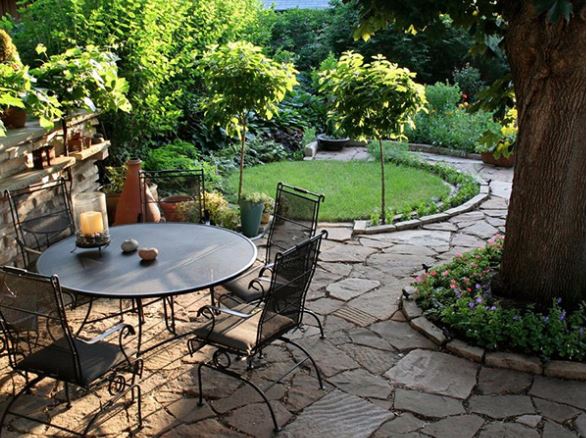 A beautiful outdoor space is a great addition to any home, particularly if you love lounging, entertaining or just relaxing with friends and family on a warm day.
An excellently designed outdoor space has a stunning effect on the general appearance of a home.
Here is a brief rundown of four tips that will come in handy in ensuring your outdoor space is not only breathtaking but also homely and practical.
Creatively Incorporate a Fireplace into Your Outdoor Space
Contrary to popular misconception a fireplace is not reserved for indoor décor but can be a great focal point for an outdoor space.
Based on preference you can either go for a portable or permanent fireplace.
A portable fireplace is a great option as it gives you the freedom to change location.
On the other hand, a permanent outdoor fireplace is also a viable option as it adds a touch of luxury to your outdoor space.
Let your outdoor space act as a gathering area with some furniture around it and it will act as a serene and beautiful place to converse or read a book.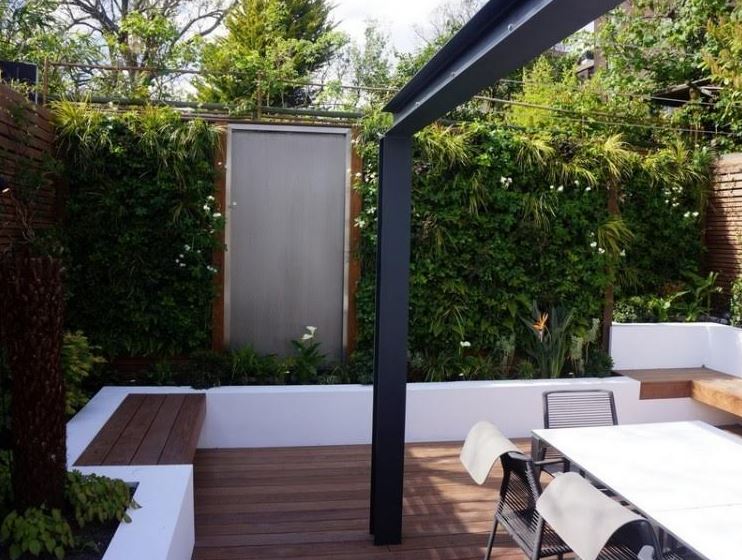 ii8
Add Colour and Drama to Your Outdoor Space by including Living Walls
Instead of boring walls make your outdoor space more lively and dramatic using plant walls.
Plants on walls not only beautify your outdoor space but also eliminate unsightly and boring blank walls.
The idea of plant walls is amazing as it equates to literally having a vertical gardening.
Based on your preference you can either go for annual plants, edibles or perennials.
For décor and style reasons it is better to choose plants that have varying textures and have different floral hues.
This will create a beautiful contrast that will make your outdoor space stand out.
Another option is to choose artificial plants.
As stated on BuildMat plant walls page, they "instantly add life and colour to any indoor or outdoor surface" and "their real power comes from their capacity to encourage healthy living".
Enhance the Visual Appeal of Your Outdoor Space by Incorporating Artistic Accessories
Add sculptures or beautiful statues that will make your garden more stylish and artsy.i
Depending on your taste go for sculptures with sentimental value such as your favourite animal or alternatively go for statues with historical significance such as Roman and Greek sculptures.
Also include other artistic elements such as intricately shaping the plants that are on walls or even mosaic pavers.
This will add personality and pizazz to your outdoor space.
Make use of artistic ornaments made from different materials ranging from metal and plastic to stone and ceramic.
Strategically place all artistic elements at locations where they stand out such as close to flowers with contrasting colours or alternatively make these artistic pieces a centrepiece in your outdoor space.
Add a Water Feature into Your Outdoor Space
Enhance your outdoor space by adding a water feature, particularly if you want to bring your garden to life.
You can either design your own water feature as a DIY project or opt for a store bought manufactured one.
Keep in mind that you should choose an outdoor water feature that complements the décor of your outdoor garden.
These tips will help in transforming your outdoor space to an outdoor room that is an extension of your home and reflects your personal style.