Japanese Manhole Cover – Win
As  my Japanese Holiday continues I thought I would feature some Japanese Manhole Covers I have seen for todays What The…..? post.
Japan has a reputation for taking the trouble on small details, which these pictures demonstrate.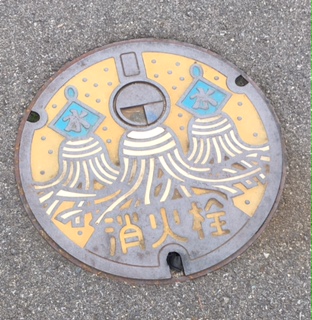 Most people don't like to have an Inspection Shaft (as we call Manholes in this politically correct age) in their property. . . but I wonder if they would feel better about it with one of these fancy covers?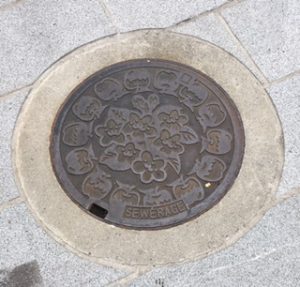 If you wonder why I noticed these it could be something to do with my 40 years working as a Water and Sewer Engineer.
My wife thinks it tragic that I walk around commenting and photographing things like this.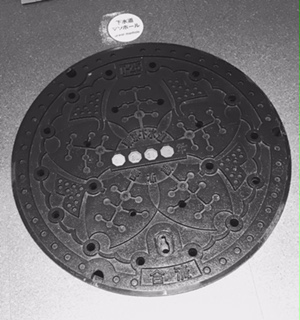 And finally a Nagano Fire Hydrant cover 

For more Wins, Fails and Unusual House Ideas go to What the………….?