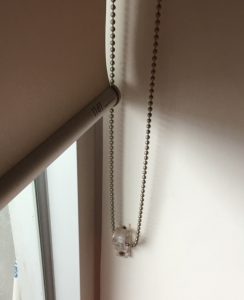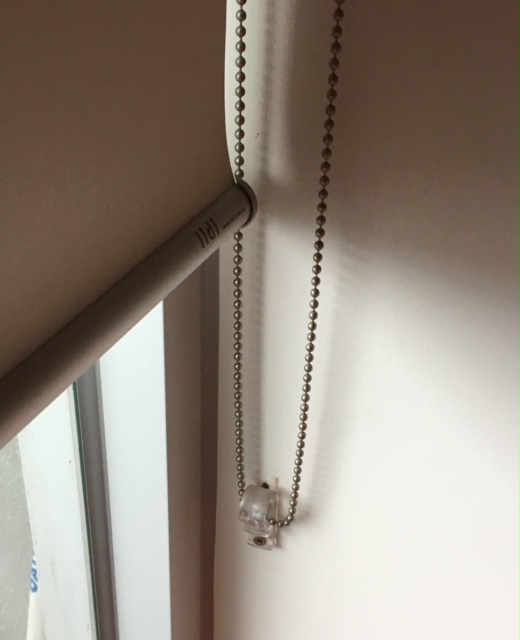 Have you ever thought about the risk posed by Blind and Curtain Cords?
Until recently I hadn't. . . even though I have put up many sets of blinds over the years.
The Queensland Office of Fair Trading, have reported that since 2000 in Australia at least 12 children have died from strangulation by blind or curtain cord.
Some Installation Advice
When buying blinds look for products that use 'wands' instead of cords to operate the blinds
Make sure your children cannot reach any blind or curtain cord (the loops should be at least 1.60 m above the floor.
Move any beds, cots, chairs or playpens away from windows with blind or curtain cordsto prevent your child climbing on furniture to reach blind or curtain cords.
Wrap blind cords securely around a hook attached as high as possible on the wall.
Install a securely fixed cord tensioning device for vertical blinds. (see photo)
Use 'Safety Tassels', to join the ends of blind cords together as they split when pressure is applied,
For More Information
For information from Government websites follow the following links: