The Essential Things to Know About Adding a Deck to Your Home
If you are thinking about ways to add a bit more magic to your new home, building a deck might be a great option.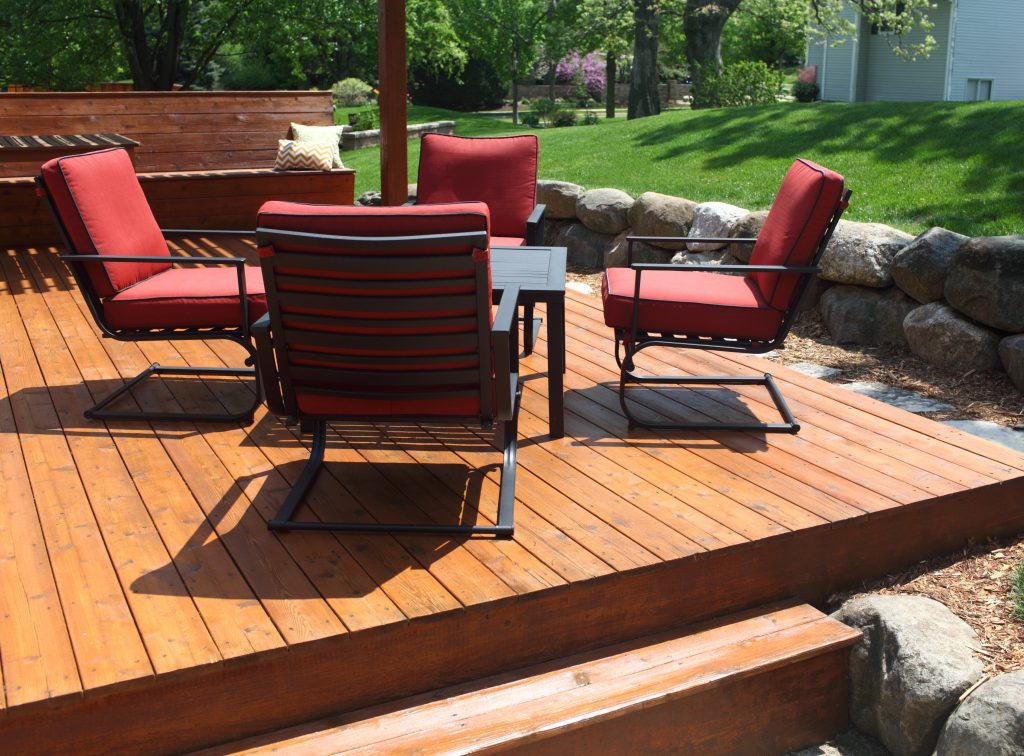 Before you start your deck-building adventure, it's a good idea to take a moment and go through these essential aspects of adding a deck to your home.
The advantages and disadvantages of adding a deck
Building a deck to your home won't be without a cost, so, you need to understand the benefits, as well as the drawbacks of it before you start.
Listing out the reasons can help you better understand whether the decision is the right one.
In general, the benefits of having a deck include:
A deck makes spending time outdoors more fun.

A deck can make the garden area look neater and ensure upkeep is quick and simple.

A deck adds more living space and you can even use the space below it for storing items.

A quality deck will

increase the value

of the house.
On the other hand, a deck could possibly provide the disadvantages of:
Creating a deck will mean extra costs.

It can be time-consuming if you are building the deck yourself.
The good news is that both of the disadvantages can be taken care of with careful planning.
What to consider when picking a deck?
Once you've made the decision to build a deck, you need to start planning.
There are a number of things you need to consider to guarantee your deck ends up looking great and your bank account won't feel robbed.
The most important questions to answer include:
What is my budget?

Before you start, come up with a budget to ensure you don't end up overspending.

What do I want from the deck?

You need to list the things you want from your deck, including things like:

An area for barbecue

Space for plants and flowers

Enough seating space for entertaining guests

A roof to stay dry during rain

An aesthetic look to go with your house(matching paint, for example)
Please note these might not all apply to you, but the idea is to identify the things and functions you need.
What kind of material fits my needs and my budget?

Once you've determined the above, you can start looking into

deck materials

. The most popular options includewood decks and composite decks.

Can I build it myself?

Finally, you need to decide whether you want to build the deck from scratch, perhaps with the help of friends, or whether you'd want a professional builder to do it for you.

Do I need a permit?

Don't launch your project before you've checked the building permissions. A deck is a structure that often requires a special planning permit and therefore, you might end up paying a hefty fine if you forget to apply for one.
If you want to find ways to save money, your attention needs to be on the materials and the labour.
Don't forget that while assembling a deck can be a lot cheaper if you do it yourself, the costs can mount up if you have no idea about DIY or experience in building.
With the above tips, you should get your deck-building project underway smoothly. Remember the importance of planning and don't rush into the project before you are certain of what you want.