How To Make Your Bathroom A Wonderful Retreat – A Quick Read Will Help For Easy Execution!
A guest post by Hubert Dwight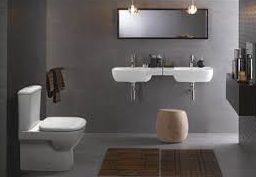 Whatever the reason to remodel your bathroom, planning will go a long way to make each of your house spaces complementing the other.
Don't overspend; smart planning about the improvement is a must.
Your one and only aim should be spending less and making the most of what is available, for instance bathroom renovations in Brisbane….and, to do this, create a checklist of what you need; what the budget is; and how a wise investment is possible.
Remember, to make your bathroom a wonderful retreat, you have to ensure its functionality.
And, saying no to the rest, here are a few more things to consider –
Want To Get A Feature Bath? Think Again
If you have no plan to sell the house soon, do not plan for a 'Feature Bath'.
Fashion will have changed, but the expense will have an immense impact over your bank balance.
Rather, look out for a basic tub, which suits your regular use and also adds to the value of your property.
Remember, cost of the product must be commensurate to its importance in your life.
A comfortable nice-size bath is going to work wonders.
How Have You Imagined Your Shower?
A modern bathroom without a separate shower does not justify the tag.
But, the concern is how to make your showering experience better and worth the expense.
The unlimited showerhead choices on market is likely to leave you bewildered.
Right from single shower head to multiple rain shower heads, you get myriad number of choices and choosing what suits your needs the best might make your head spin.
Keep in mind that with each better choice, the cost goes higher and at some point, you can see yourself slipping out of the budget.
What's more, the placement of the shower setup, which should be the way plumbing and replacement (if needed later) can be done handily.
And, do not pay for needlessly complicated shower faucets.
Safety Measures Are Essential
It would not be wrong calling a bathroom an accident prone zone.
It will be wet and slippery, so the chances of fall are higher.
What is wise is getting a couple of permanent safety bath mats and install it besides the tub with the help of suction cups or you can also opt for non slip bath mats for the use in the shower.
Besides, there are grab bars, which you can attach judiciously on the wall nearby bath tub to help yourself raise and come out holding.
Some of your older neighbours may be installing a shower bench as they don't feel safe taking a standing shower.
Make An Arrangement To Sit
If your bath in built in you can extend the edge make a place to sit and relax or have a bench.
The advantages that come along with such arrangements, include easier shaving legs, self pedicures, and easy application of moistening creams.
Considering the low cost to this, it could probably be rolled into your current budget.
Keep Reading Materials Near The Loo
Sounds quite intellectual, or at least an opportunity to read in peace, right?
Well, enough with smartphone browsing, how about doing something conventional.
Keeping reading materials nearby the loo can be a good idea, but you have to arrange a space for that first.
In many contemporary bathrooms the loo is installed besides the tub. And,maybe you build some shelves at the bottom of your tub section to store some easy reading.