Clever Design Tips and Tricks to Solve Your Small Bathroom Dilemmas
Guest post by Hubert Dwight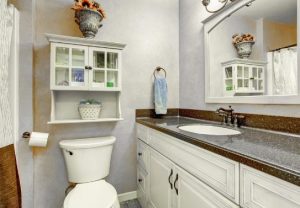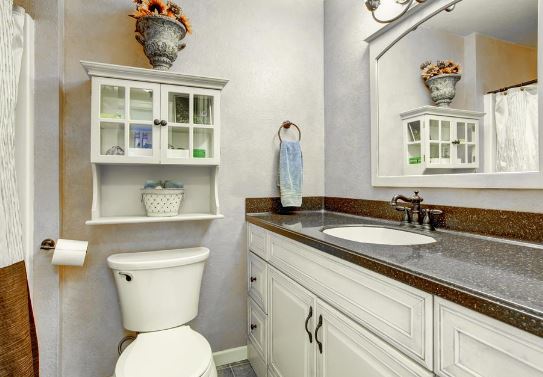 If you've got a tiny bathroom, it can be really annoying to have to read article after article of luxury renovation tips.
They're all designed for the kind of broad, sweeping spaces that wouldn't look out of place in a celebrity mansion.
There's got to be some good advice out there for the awkward bathrooms, right?
For the cramped, tight on room spaces that are in desperate need of a makeover?. . .  Well, you'd be right.
There are plenty of clever ways to make a small bathroom feel bigger.
They're also a lot simpler and more cost efficient than you might think.
So, it's time to stop lamenting those small bathroom woes and start creating something fabulous.
These handy tips and tricks will give you some ideas on how to expand the space and make it look and feel larger.
Float the Vanity Unit
So, if you need to create extra space, you can invest in tailored storage solutions and accessories.
Bathroom renovations in Sydney can be as bespoke as you like.
For instance, fixing cabinets and vanity tables to the wall (rather than having them rest on legs) frees up room on the floor.
You can then store baskets, boxes, or other items directly underneath.
Stick with Light Colours
The easiest way to keep a bathroom feeling light and spacious is to stick with similarly light colours.
Tones like white, stone, beige, pale grey and pastel yellow are all ideal.
Dark colours like navy blue, black, and intense grey will make everything appear closer together.
Install a Corner Basin
Very often, the flow of smaller bathrooms is disrupted by an awkwardly placed pedestal basin.
This isn't the only option, however, because a sleek corner basin may suit the space better.
Just make sure that you place the basin across from the toilet and not the shower.
Otherwise it creates a clumsy passage in and around the shower.
Build Over the Toilet
Most homeowners leave the area directly above their toilet free of any accessories and features.
Yet, it doesn't really serve any purpose.
As long as you leave enough room to press the top of the tank flush buttons, you can install shelving right above it.
The best way to create the illusion of space is to have the shelving extend over the toilet and round the wall.
Add Mirrored Surfaces
Mirrors are a cheap, easy way to trick the eye into seeing more space.
This is simply because you really are seeing more space when you look into them; the sneaky part is that it is just a reflection.
Investing in a broad mirror and installing it above a sink is a good way to make sure that multiple bathroom users can get everything done.
Open Up Your Shower
The temptation may be to opt for an opaque, heavily frosted glass shower panel or door.
However, this divides a small bathroom and makes it feel more cramped.
If you invest in a sturdy lock for the bathroom, you can get away with replacing the frosted glass with beautiful, clear panels.
They're expansive, contemporary, and bring the whole bathroom together.
Why You Should Always Shop Harder, Not Smarter
These days, the cost of bespoke bathroom designs is more affordable than ever before.
You can create a space that works for you.
Your dream bathroom is possible, even if you don't have the room that you'd like.
It is all a matter of being clever with your décor.
Shop for items and accessories that match the size of the room, rather than overpowering it. . . . Shop smart and make every design decision count.