Do You Think They May Be Scottish?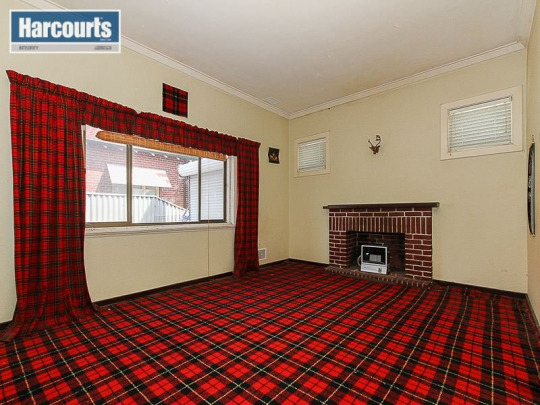 I found this picture on the 'Terrible Real Estate Agent Photos' website.
It reminds me of a house we went to inspect back in 1983 in England.
All the rooms had this fairly new cream carpet with these huge red roses, it looked hideous.
The agent told us as the carpet was new they wanted a substantial extra amount on the house price to leave the carpet!
We said that if we had been really keen on the house we would have paid to get the carpet removed.
For more Unusual House Photos, Wins, and Fails, have a look at: What the………………….?