A Glamorous Guide to Re-Designing your Home Bathroom
Guest post by Hubert Dwight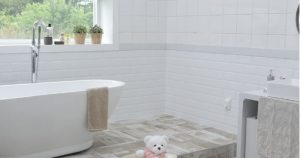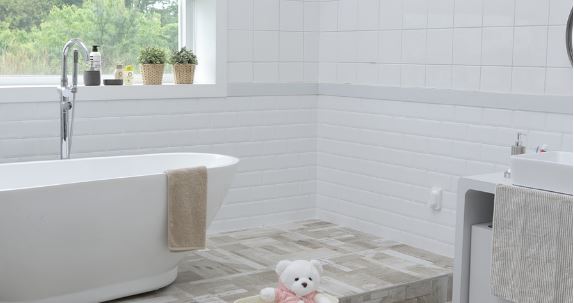 Often ignored when it comes to home design, a great bathroom can really add value to your home.
This season, why not redesign your bathroom to make it extra special with these great ideas.
Choose the Best Plumbers
First and foremost, before you start chipping off tiling or ripping out the shower, you need to be confident you have the right people for the job.
That means inviting local tradespeople and companies for quotations for installing your new bathroom.
Opt for a company that gives fantastic all-round service, including a great response when you have a plumbing emergency.
24 hour plumbers in Melbourne are not all equal, so check the services they have on offer to pick the best one for you.
Style it Out
The bathroom can be the busiest room in the house but that doesn't mean it should lack style or function.
Before you start shopping for a new bath or shower, think about a theme, or styling your bathroom.
The modern-look is clearly worth a second look, especially regarding its minimalist approach and clean lines that are super easy to keep clean.
However, for those who want an on-trend bathroom, the hottest bathroom idea for 2017 is to choose an era and style your bathroom according to that.
For example, Art Deco design from the 1930s is all about angles and corners, clean lines and minimal fuss.
Whatever your preference, designers are telling us to choose a theme and run with it.
Water-Saving Taps and Showers
Almost every country in the world has some issue with water and a shortage of it.
Increasingly, it is not just a problem associated with long, hot dry spells in the summer.
Fitting a new bathroom is the ideal time to introduce the latest technology in the bathroom for making the best use of water, and using less of it.
There are bathroom taps, shower heads and dual flush toilets that help us to use less water when we flush, shower or wash our hands.
Mixing the air with water gives it more cleaning power, thus the theory is that we spend less time in the shower, for example.
As a country, we are using less water but there is still much more we can do.
Large-Format Tiling
You want your new bathroom to be clean and sparkling, but with minimal effort on your part, right?
That means choosing the right design and the right materials.
Large format tiling uses less grouting and thus there are less crevices to keep clean from mould and grime in the heat of the bathroom.
Create a stunning finish with large format tiling and don't forget, any colour goes when it comes to tiling.
Choose one colour throughout the bathroom, or mix and match with different colours – the choice is yours.
Luxurious Lighting
An often forgotten about addition to the bathroom is lighting.
Trends for 2017 clearly show that designers are bringing in new design styles and creations for the bathroom, making it a great place to linger for longer.
Use a qualified electrician, as well as lighting fixtures and fittings that are suitable for the hot and steamy environment of the bathroom.
The choice is vast, from delicate floor lights to downlights specifically for use in the shower.
Coloured lighting is a great addition too.
Pick out the tiling work with spotlights but whatever lighting solution you decide on, make sure that it is responsive – bright for when you need it, but dimmable for a long, hot soak in the bath.
You may have a small or a large bathroom, but size doesn't matter.
There is a design trend or addition that will work great in your space to turn it from ordinary to extraordinary.
Find it, and your bathroom will become one of your favourite rooms in the house.
Photo courtesy of pixabay.com