Easy Clean Vertical Blinds
Just rip of a length and pull when you think they are dirty.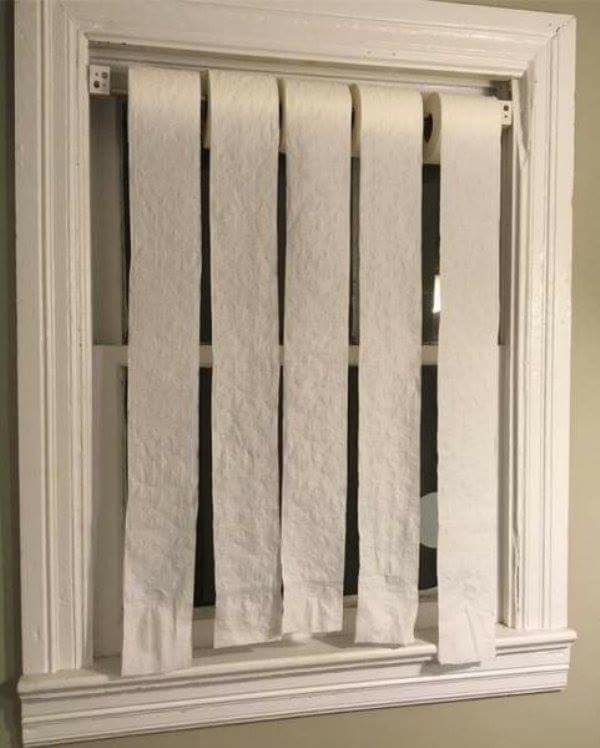 Also easily recyclable if you don't mind a dusty a – – e!
Thanks to Heather Grinstead's Facebook Page for this photo, well worth a look to see what can go wrong.
For more Unusual House Photos, Wins, and Fails, have a look at: What the………………….?