I was walking along Toorak Road, South Yarra and glanced into a florist's shop to see this.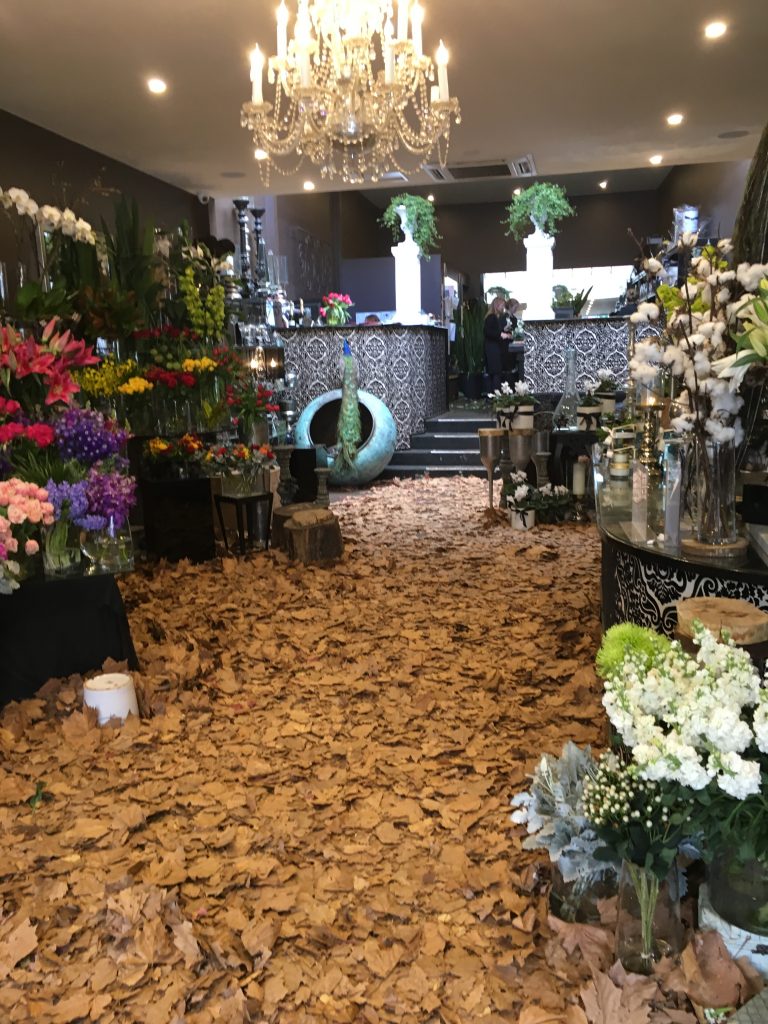 Not really house related, but I just thought the floor looked stunning.
A real 'thinking outside the box' idea for decorating.
Not practical for everyday, but for a home autumn wedding, or party perhaps?
The shop is called Victoria Whitelaw.
Also what about that chandelier!
For more Unusual House Photos, Wins, and Fails, have a look at: What the………………….?