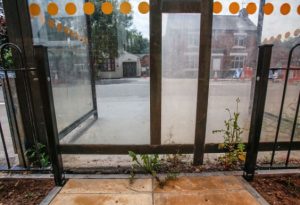 How would you like this view from your front door?
Yes that is a bus shelter placed right on the fence line.
This particular work of 'Genius is in Langley Mill, Derbyshire, UK.
Might be convenient for the bus stop . . . . apart from the fact you would have to climb over the fence, or use the back door and run round the block to get to the bus.
Here is another photo just to show how ridiculous this 'Fail' is.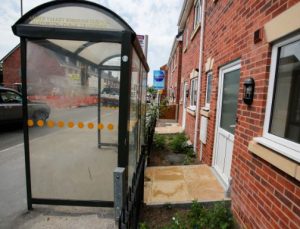 Thanks to www.ladbible.com for this story.
For more Unusual House Photos, Wins, and Fails, have a look at: What the………………….?