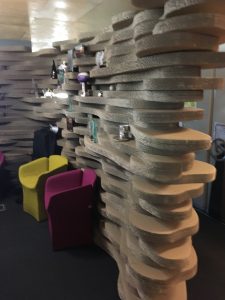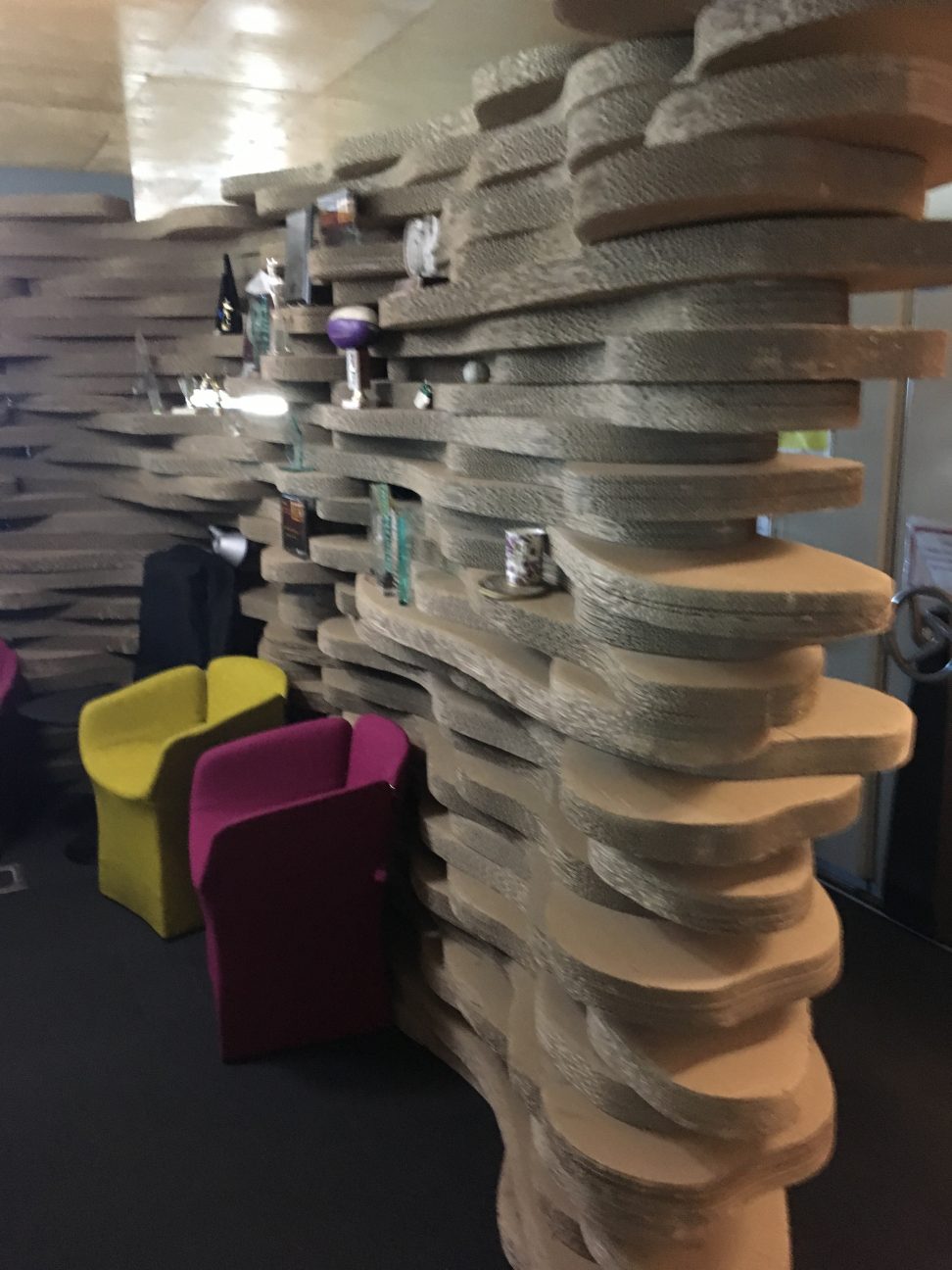 Do things get noisy around your house?
An interesting idea I came across in Victoria's Department of Sustainability was this 'quiet wall'.
Each of those randomly shaped blocks that make up the wall are made from several sheets of corrugated cardboard glued together.
The soft shape with plenty of voids really does seem to 'swallow' the noise.
An interesting recycling idea which could improve the livability of your home.