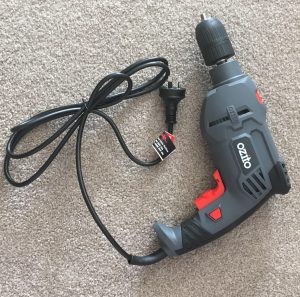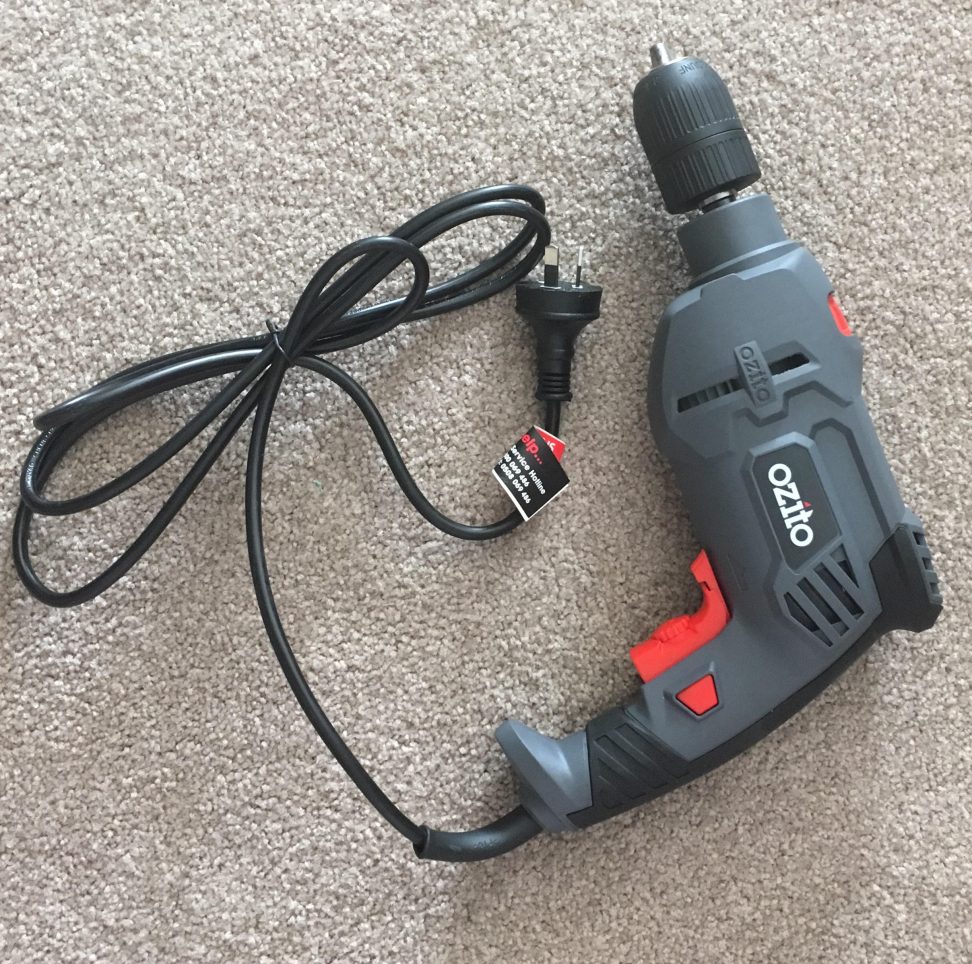 One of the most useful tools for the new homeowner is an electric drill.
There are always lots of hooks that need to be put up, the odd shelf, house numbers to fix, etc, etc.
My old drill gave up the ghost the other day after many years hard use so I was round at the 'Big Green Shed buying a new one.
Just a very basic mains powered drill.
Reasons for my choice
I will bet some of you thought I would be going for one of those expensive 'professional' battery powered drills.
Well I have been down that route in the past . . . but no more.
A tradie will be using their drill every day so they are likely to keep the drill on charge and its always ready to use.
For me I might use the drill for half an hour and then not use it for three months, so I'm not going to leave it on charge. . . . the result is that the battery is always flat when I need it.
If you haven't got an extension cable you will need to pay a few dollars for that, but the total cost will still be cheaper than the battery powered drill.
I know I can't use it outside in the rain, but then again if it is raining, I put the job off to another day.
What about if it doesn't last
Well even amongst tradies there are two schools of thought.
One is the traditional – Always buy the best.
Others say the cheapy does OK, but if it breaks within 3 years (In the case of the guarantee for my latest drill) just take it back and get a new one.
Also if someone steals it out of the back of their ute it will only cost $50 to replace, not $200.