Four things to plan ahead when you are building a home
Guest Post by Trent Anderson
There are plenty of benefits to be had from building your own home.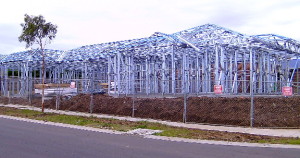 You get to be involved in the design process, and you have more choices as to location and features.
Of course, you do not need to do the work yourself, you can hire architects, contractors and builders to do that for you.
But, at the end of the day, you have the final say. and, that is a good feeling.
However, if you are going to build a property, you need to make sure that you plan effectively.
This includes thinking about the future, and things that might happen, and not just concentrating on the design features you are dreaming of.
Here are four things that you really should think about planning ahead for.
Is the space you need today what you will need tomorrow?
If you are planning to live in your new home for several years, you need to consider whether the space and layout is designed to meet your needs, today and in the future.
You may be a young working couple now but what if you decide to start a family in the years to come.
It may not even be in your mind right now, but if there is even a possibility of this happening, it's a good idea to make sure you have the option of creating child friendly spaces.
If you are already middle aged, it's worth thinking about the potential of living on ground level, should you need to when you get a few years older.
How many electrical sockets do you need?
Obviously, you need to think about the power sockets that you need today, and where they should be placed.
But, it's also a good idea to consider future needs, if possible.
For instance, if there is a chance that you may want to convert the roof space at some point, make sure that the power supply is available now.
This can help make any changes easier.
Will your new home be pest proof?
Depending on where you live, pests can be a major problem.
For instance, in the humid southern states pests such as termites thrive.
This is why it's a good idea to make sure that you include pest proofing measures as part of the build, including the landscaping of the outside space.
If you need any advice, it's a good idea to speak to a professional pest control service.
How saleable is the property?
You are only just building your home, and you may not be intending to sell it anytime soon.
No matter what your intentions are now, it's a good idea to think about what would happen if you did put the property on the market.
It's fine to incorporate some unusual design features when you build, but being too quirky may mean that you find it difficult to sell the property, if you ever want to.
Building your own home can be exciting, but don't get carried away.
As much as possible, you should make sure that the home you are building suits your needs for today and for the future.