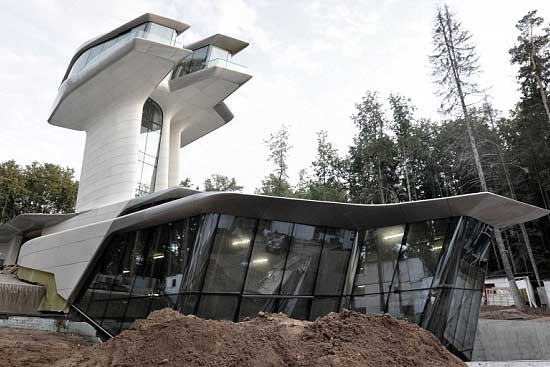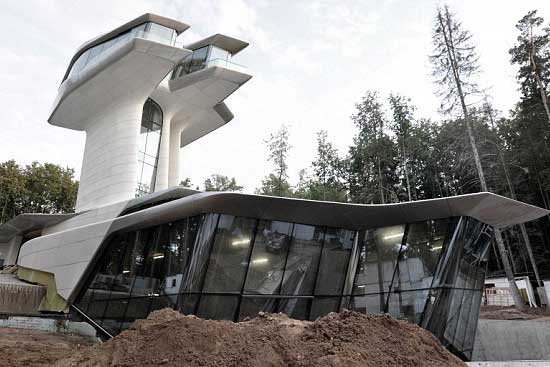 Apparently this was built for Naomi Campbell, by her Russian boyfriend
It was 'designed' by architect Zaha Hadid,
It's located in Barvikha just outside Moscow.
Just shows even with billions you can't buy good taste.
Thanks to teamaguilar.com for the picture.
For more Fails and Unusual Houses check out What the………………….?