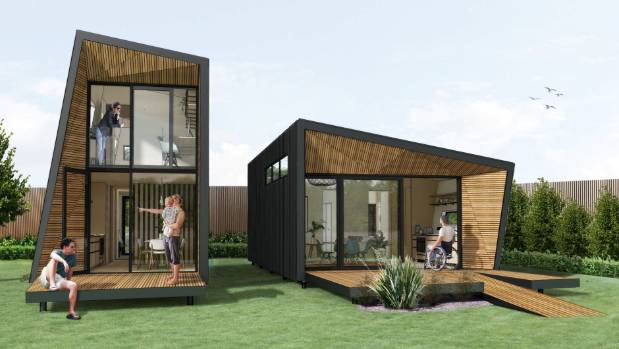 Don't like the 2 storey house?
Well simply roll it over and have a single storey house!
PrefabNZ is running a competition for the best designed building of less than 65 square metres that can fit in a backyard.
Out of the 86 entries this is one of the 12 finalists.
The public is now being invited to choose their favourite.
For more unusual photos, and Fails, check out What the………………….?