Wardrobe Doors. . . . The Big Question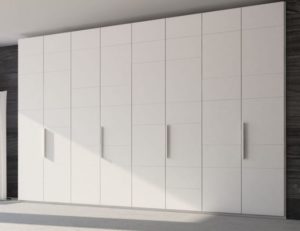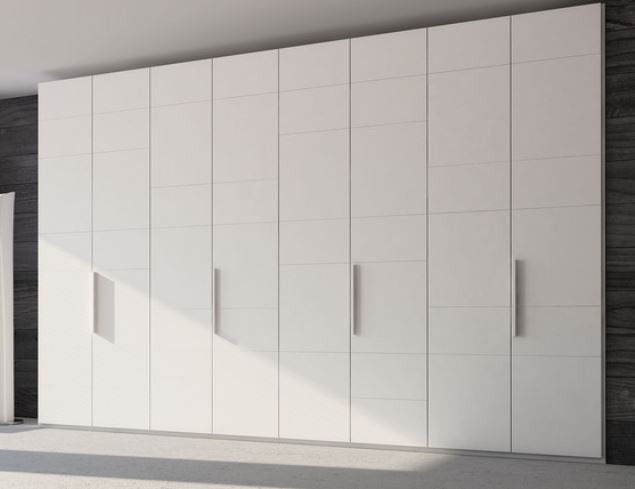 I know a lot of houses come with Walk in Robes but if you are are building a small house you may need built in robes.
So the question is are you going to have hinged doors like these. . . .  or sliding doors?
Hinged Doors
Pro's
They allow great access to your wardrobe.contents.
The back of the door can be used to store a full length mirror.
Easy to maintain and clean.
No need to fix tracks to floor
Cons
Need more space to open, the door swings outward into the available space of your room.
May need lots of smaller as doors which can be a fussy look.
Tend to be more expensive than sliding doors for the same opening size.
Sliding Doors
Pro's
Sliding wardrobe door require less space to open.
Mirrored  doors can make your room look bigger and give a room a light feel.
Sliding doors provide a sleeker look to your room.
Cons
Doors move along the tracks easily and can close with a bang.
Only one person can access the wardrobe at a time.
Due to door overlap some of the clothes on the hanging rail can get hidden.
Dirt and dust in the tracks can cause jamming.
Conclusion
For me the fact the clothes I want always seem to be hidden behind the overlap in out current house mean I would much prefer hinged doors. . . . How about you?