Unique Home Decor Design Tips for Homeowners
Guest Post by Hannah Jones
Wouldn't it be great if you can decorate your home so it screams your personality?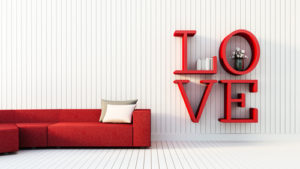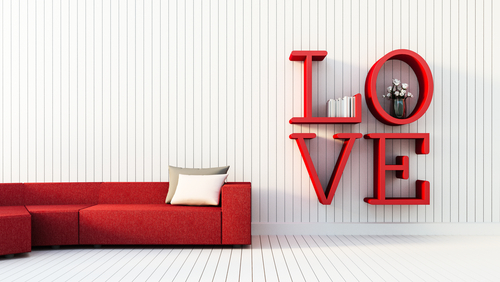 You've worked hard to achieve the home your heart wants, and you wouldn't want it to look like any generic showroom. You want something that shows your personal touch.
You can do this in two ways – first is by hiring an interior designer; or second is, doing the decorating yourself.
Now the first option calls for sufficient budget but if doing it yourself excites you, here are some tips to get you started.
Start small. Begin by adding quirky shaped objects on display. The easiest step to give your home a unique look is to display lanterns, sculptures, or figurines with exciting shapes. Take note that you don't need to burn your pockets since you can look for interesting objects to display from thrift stores or bargain sales. Your best bet would be eBay and Craigslist.
Look for balance. If you've chosen to add pretty colors and prints in a particular room, you want to make sure that a few things look plain. If you're using a variety of patterns and prints in your curtains or rugs, keep a small table or a rustic stool nearby to neutralize the different patterns.
Think layers. If you can make a plain outfit look chicer by adding a scarf, you can apply  this concept to your home, too! Think about draping strikingly beautiful fabrics around your plain sofa. Try a crocheted afghan or a quilted blanket with fun colors. This will make a cozy resting spot in your home. You can also add rustic looking rugs to add to that nostalgic look to your space.
Mix and match. The idea to make your home look unique isn't to limit yourself to a single style. Think about pairing modern pieces with classic ones. It brings about a fresh and unique look. The variety of things won't clash but will complement each other and harmonize.
Take advantage of vintage. You know how something a little worn out can exude that feeling of comfort and warmth? Aside from giving an area a pretty vintage look, most of these items are well-built and functional.
Add more storage. Put together non-matching pieces of cases to create a new look. Don't be scared in breaking the rules on what furniture goes well together. While doing this, keep one common element common in them like using shades of the same color. This will prevent your room from looking like there's too many things going on.
Update old furniture. Take that vintage chair and repaint it to give it a fresh new look while adding fun into a space in your home. You can also update an old bed frame and still use it in your bedroom. However, you need to check the measurements of antique bed frames as there's a chance that it may be differently-sized. Add a super cool Vision Bedding piece to complete the look.
Consider wallpaper. Using wallpaper is another simple way to make a space unique especially if you're creative enough to style using it. And remember, you don't have to cover the whole room to get the results you want!
Try adding drama to a room. The idea is to add a stylish seat in a room so that it's the first object you see when you enter it. Using a similar shade as your present furniture, it'd look beautiful and natural at home.
Choose a chandelier. You can maybe add a modern light to mix or match other furniture in a room. Try also adding a mirror to give the illusion of space.
Use a big bed in a cute room. As long as the top of the bed is six inches away from the ceiling, a large bed won't drown the space in a bedroom. Although wallpaper will do, a plain and light colored wall will accentuate the geometry of the bed to create a stunning effect.
Add a peculiar sculpture. A quirky statue placed in a noticeable spot is sure to let out some smiles and maybe a few questions. Again, this piece doesn't have to break the bank. If you're lucky, you can get a grand bargain from garage sales!
Try placing an open table in a spacious room. Use this to hold some stunning pieces of art or put a lamp or candles – anything your heart tells you! You'll be surprised at the warmth and interest it will add to an otherwise dull space.
Summing things up, whether you want to improve just one corner or the whole house, the ideas are limitless!
Decorating your home can be daunting but think on the bright side – it's fun!