Tips to Hire the Best Roofing Company
Guest post by Asad Shoaib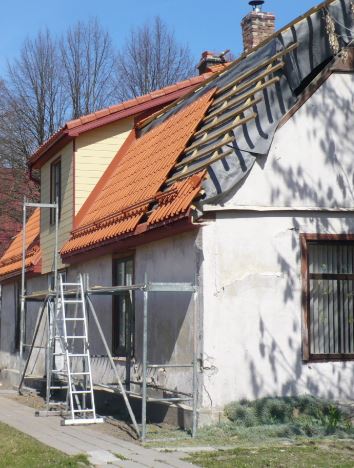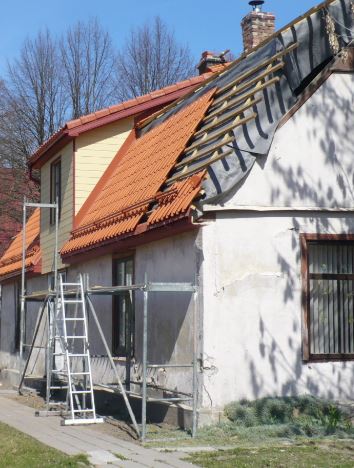 Whether you want to replace or install your roof, you would need the best roofing company to rely on it.
As you hand over all of the responsibilities to the roofing company, if you don't take it seriously you might end up facing serious troubles.
On the contrary, if you succeed in finding the best roofing company, it would ensure the structural longevity of your roof.
Here are some of the tips which may help you in getting the best roofing company.
License/ Registration
Due to the increase in scams, nowadays finding a reliable and authentic roofing company requires some effort.
Since you don't want to see your investments go wasted, it is important to make sure that the company you hire is licensed.
You can directly ask it to see the official documentation before you sign any contract or pay any advance money to it.
Research
Before you make a final decision, it is important that you search for a number of options.
It is not wise to hire just the one that shows up first to you. Instead, you need to compare options with every aspect before you shortlist any of them.
References
References are of the best ways to be sure that you are hiring the reliable and best roofing company.
The companies you choose must provide you with references.
Once you are able to get them, take some time and call at least a few of them to understand the way they work and carry out their roofing projects.
Free Estimate or Bid
It is better if the company you choose is offering you free estimates or bids.
If the company is not willing to assess your roof damages for free, it can cost you a lot in the long run. So, skip that company and move on with other options you have to ensure that you get the free damage assessments and inspection.
Insurance
You need to make sure that all of company's workers and contractors are insured.
If you skip this part, you are going to waste a lot of your money on accidental injuries and property damages.
However, if you have a company that covers your damages, your life would be at peace.
Warranties
Warranty plays an integral role as it shows the integrity of the roofing company.
The company you choose must offer a warranty and stand by it to avoid you any trouble in future.
Written Estimates & Timeline
You must get everything in writing from the cost estimation to the number of workers and the timeline of the roofing project.
It is important to keep the transparency and know the day to day activity to avoid any conflict or dispute later with the Ann Arbor roofing contractors.
This way, everyone would be saved from getting panic and frustrated at the end of the day.