The Importance Of Construction Management When Building A New Property
Guest Post by Hannah Jones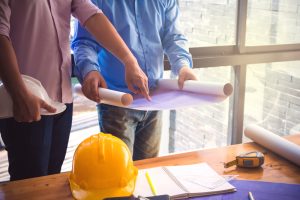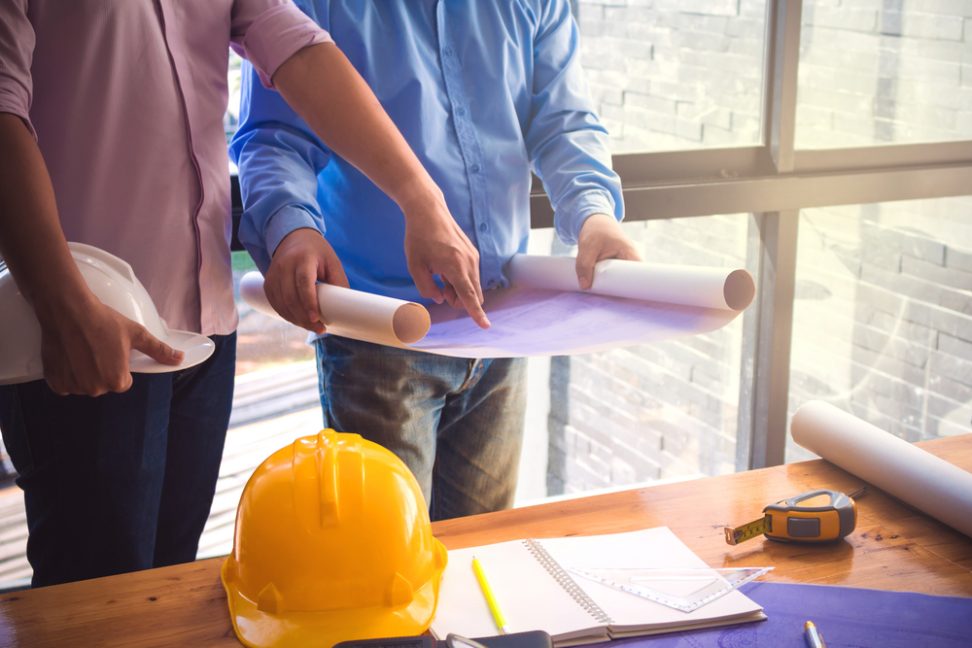 Building a new property is not an easy decision you can make, and it is not something you should do on a whim.
It should involve lots of thinking and a comprehensive list of pros and cons.
To make sure that you're not wasting time and money, you need to organize the process of building a new property.
You need construction management, and here are the reasons why:
Organization
When building a new property, you need to create a plan that you can follow.
It should include the processes, materials, budgets, permits, and everything else you need to start the construction.
Your project will only be successful if you'll be able to execute your plan correctly.
Having a plan can help avoid mistakes that will cost you more time and money.
You should also identify potential problems that you may encounter, as well as some of its solutions.
That way, you can avoid surprises along the way because you prepared for anything that may go awry.
Obtain the Necessary Paperwork
Constructing a new property will involve lots of paperwork, such as contracts and permits.
You need to deal with the legal matters properly, so you don't get in trouble with the law.
Read and analyze the contracts you'll be entering into with different people, so you're prepared when contract issues arise.
Before starting the construction work, make sure that you have all the permits you need.
Each state has different laws regarding building work.
Make sure that you meet the requirements and try not to skirt the law, so you don't get in trouble if you get caught.
Stay Within the Budget
To build a new property, you will need to prepare your pockets and bank accounts for all the necessary costs.
It's no surprise that you'll need to shell out a huge amount of money for you to have a new building.
You'll need to buy materials, pay the workers, and spend for many other costs.
When you create your plan, you should already include the budget.
If you have a set budget, it'll guide you to stay within it.
You can identify which parts you can indulge in and where you can compromise.
It will help prevent you from spending more than what you have.
Get High-Quality Materials
Part of construction management is to select the best materials to use for your new building.
Getting the best quality materials is crucial for any construction work.
You should choose which materials are best to use because if you buy whatever you find first, you're risking the sturdiness of the building, endangering not only the people who will build it, but also those who will live in it.
Ensure a High-Quality Construction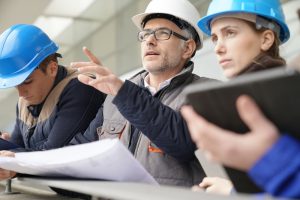 Construction management also lets you supervise the work of the people involved in the building process.
Whether it's your home or apartment building, you need to make sure that everyone does their job accordingly.
It ensures that they follow the details and trends you want to apply in your building.
There are blueprints and building plans that the workers should follow to ensure the quality of the building.
Those plans map out why this wall needs to be this thick, or how much metal poles are needed to make the columns.
Finish Within the Timeframe
When constructing a building, there should be an estimated date for its completion.
Time is also essential to make sure that you don't overspend.Your workers may require more payment if they work more than the agreed upon time frame.
It's also a reason why you need supervision over the construction.
It ensures that everyone is doing their job correctly to avoid any delays.
Aside from payments, you may also need to complete the building before a particular season starts.
It'll be harder to finish construction when it begins to rain or snow.
Cement needs time to dry, so if the weather is always wet, it'll take long before you can proceed to the next step.
Ensure the Safety of Workers
A construction site will always be a danger zone.
Civilians are always kept out, and there are many warning signs all over the place to prevent people from wandering inside or accidentally walking into a hazardous spot.
The most at risk at sites are, of course, the construction workers.
The construction workers know the risks and safety precautions, but accidents can still happen.
You need construction management to make sure you avoid creating possible dangerous situations.
The equipment needs regular checkups, the materials need to be of high quality, and everyone should have and wear proper safety gear.
Final Thoughts
Any project, big or small, needs proper management.
The plan is your guide to executing the processes correctly.
Stick to the plan as much as possible to avoid surprises, but also try to keep an open mind when unexpected situations happen.
Construction management will help you prevent losses along the way.