Garage – Planning a Workshop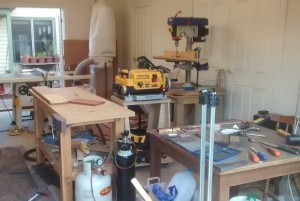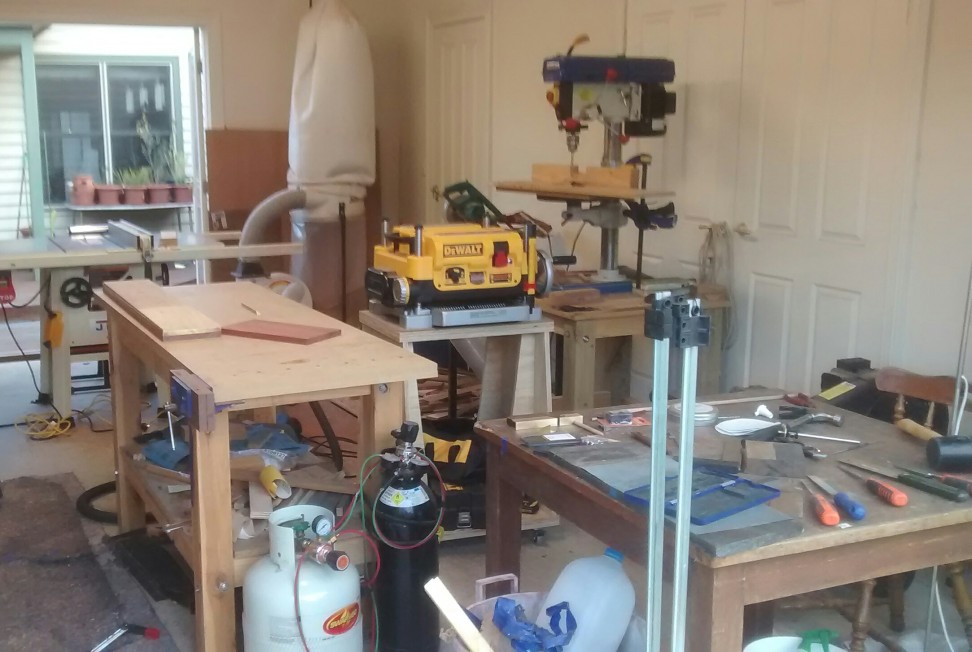 I was walking home the other day and saw this amazingly equipped workshop which made me feel quite jealous!
We can't all have separate workshops so here are some thoughts about planning a workshop in your new house garage.
Solid Workbench
Your workbench,needs to be constructed to withstand the rigors and pounding you'll put it through.
The legs should be sturdy and the top should be durable as I mainly work with wood I lite a timber top so it doesn't damage my project.
If you are working with metals a steel top may be better.
Light and Power
Once you have got a location for the workbench you can plan the light and power.
I would aim to have a double power point at each end of the bench about 1.00m to 1.200m above the floor.
A point close to the floor for a Shop Vac is also useful to help keep the workshop clean and extract power tool dust. (For other garage power points see this link: Electrical Planning)
Some task lighting above the bench is also recommended.
Tool Storage
Your main investment if you are serious about DIY are the tools.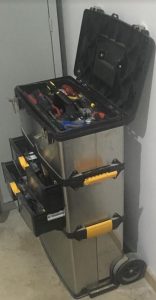 To protect that investment I would recommend a large tool box, preferably on wheels to make it easy to take your tool if you need to do work away from the garage.
For the tools that you use most often in the workshop a pegboard is useful for quick access.
Alternatively  you could hang items on the walls of your garage.
Flooring
Plain concrete garage floors can work as a workshop surface, but can be dusty and over time they stain.
A floor paint such as an epoxy paint is easier to clean and looks better.
For a softer surface in front of the workbench a  rubber floor mats is great for easing strain on your legs and feet.
Comfortable Temperature
Garage spaces are not usually insulated, and garage doors on most homes have very poor insulation.
That means you may be hot and sweaty in the summer, and freezing cold in  winter.
If you are planning to spend a lot of time in the garage I would recommend you consider insulating your garage ceiling and door.
You should also consider a heater and a fan.
Have I left out any must-haves for your garage/workshop? . . . Let me know in the comments.