Where does it come from and where will it go?
Guest Post by Stephen Pope
It's constantly before you, you use it, put your feet on it, cover it with books and magazines, stain it will all sorts of drinks, but it never complains.
It's that small furnishing element that we never think about, but is always very useful: the coffee table.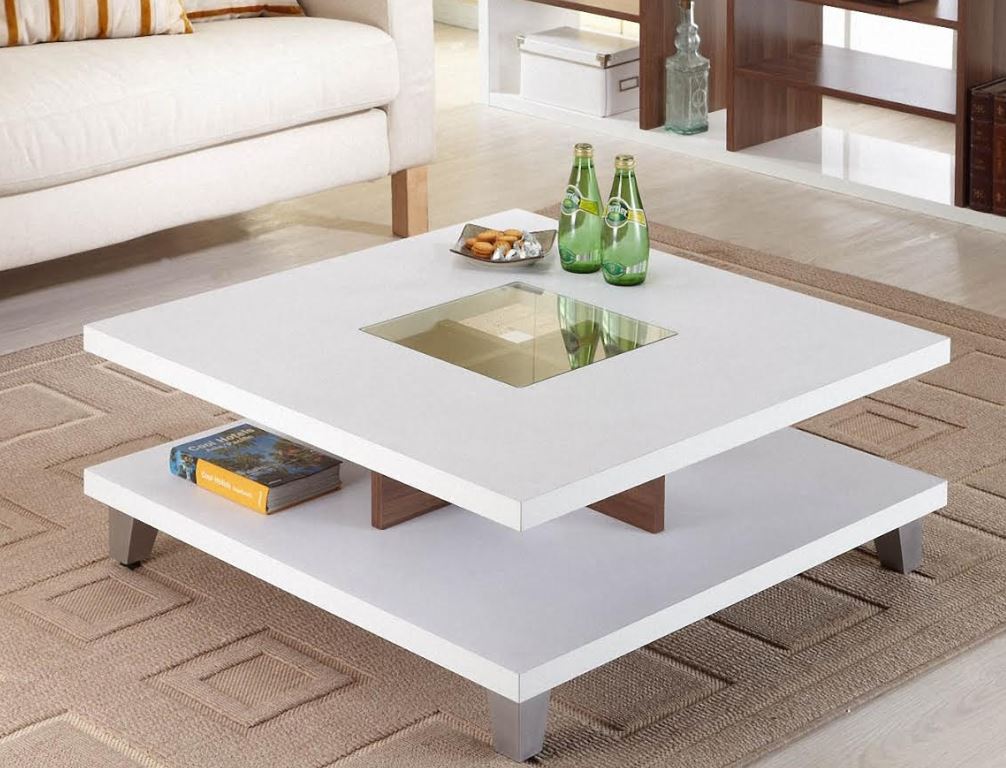 It's one of those objects that always seems secondary in a home, because we feel we use the kitchen or the bedroom more, but we just need to think for a moment to remember all those moments spent in the living room around the coffee table. 
Let's check out how it was invented and when it became a true piece of furniture.
The origins of the coffee table: did someone saw off a designer table? 
Often, great inventions are the result of errors or true follies, but the legend of the origins of the coffee table seems to come from a nagging wife and a husband with an easy saw.
An article published on AD examines the "fairy tale" where the chairman of the Imperial Furniture Company of Grand Rapids, F. Stuart Foote, to make his wife happy as she was organising a party, took a nice table and sawed its legs off to make a centrepiece. 
Since that day in the early twentieth century, F. Stuart Foote's company started making and selling many low tables which the inventor named "coffee tables".
Too bad this story's a fake, perhaps peddled for advertising purposes, and the evidence is more than tangible.
The same article cites a statement by Sarah Fayen, assistant curator at the Milwaukee Art Museum, disproving the legend: "Tea tables have existed since the 1720s…Americans used tea tables and coffee tables for countless activities other than imbibing their namesake beverages".
In the old continent, the origins of this piece of furniture seem more recent, probably dating back to 19th century England in full Victorian era.
It's been a while since that first table, whether American or English, and today it is used not only for the five o'clock tea, but throughout the day and for many activities.
The modern coffee table, where we find it and how we use it today
The furniture item that was once designed solely for home use, is now used in public areas for a touch of originality, class and warmth. Italian furniture made by companies with extensive experience, such as Albaplus, is often chosen as it ensures high quality in the choice of materials and the classic style of the "Made in Italy" label.
A coffee table can easily be found in nightclubs, bars, hotels and even restaurants.
Low seating where we can relax and drink a tall one requires a surface on which to place our beverage: what better choice than a nice, modern coffee table?
This furnishing element did not leave the home behind for a social life; indeed, it has sunk its roots even more in our living rooms. 
If, at one time, ladies used it to sip hot drinks and gossip, now the coffee table is the place where the children do their homework and play, or adults arrange the most beautiful ornaments, or prepare aperitifs for their friends before watching the game on the telly.
Let's be honest… sometimes we even sit on the sofa and eat dinner with the plates on the table in front of us.
Perhaps it's not something English lords and ladies would do, but it is fun.
Who knows, perhaps, in the future, the coffee table will be interactive with a touchscreen that will allow us to control all the devices in our home.