Construction Stage 1 – Base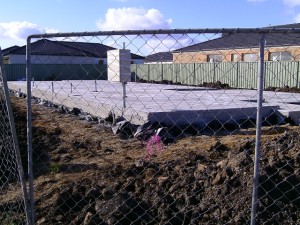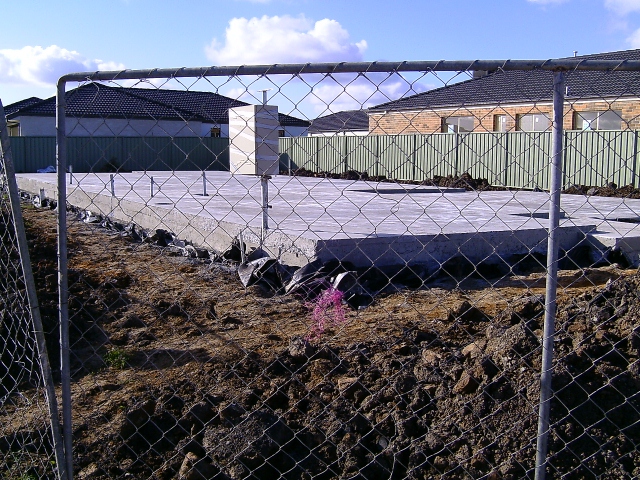 Most of the work that comprises this stage of the construction will be hidden when the house is completed
That doesn't mean it should be ignored as it has a significant impact on the completed house.
This work package can be subdivided as follows:
Site Set Up
Temporary Fencing. Most councils now require 1.8m high fencing of sites.
Power supply. Originally a temporary box on a pole at the start, These days installation may be delayed until slab construction and then the final box put in at the finished position.
Portable Toilet 
Silt barriers Only on sites where silt may be washed off site. Can be hay bales or a geotextile (like a shade cloth fence)
Excavation
Site clearance Removal of topsoil, vegetation and any rubbish.
Initial peg out. To provide enough information to allow excavation works.
Cut and fill Providing one or more level 'platforms' that the house will be built on.
Retaining walls Any major retaining walls that are required to either support or retain the building 'platform'. Other retaining walls will often be part of landscaping.
Drainage and Pipework
Building set out.
Sewage and Drainage Pipes.
Slab Construction
Below Base Foundations such as Concrete Piers or Screw Piles
Under slab ducts and pipes,
Slab Base Sand/gravel layer.
Side forms, waffle pods(if specified)and Reinforcement.
Casting Slab and Curing.