The True Joys and Challenges of Being a Carpenter
Guest Post by Andrej Kovačević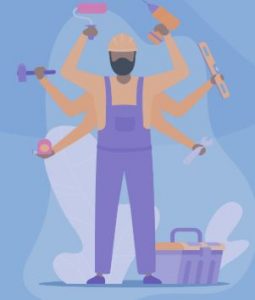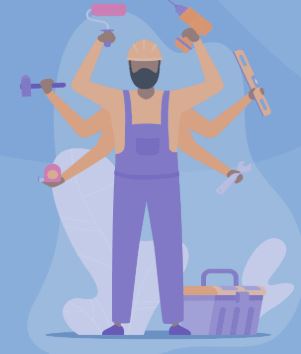 The work market is an ever-expanding organism that keeps adapting to the world's needs, development rate and skills.
In the past decades we've seen a considerable shift towards digital jobs, the kind that require you to sit behind a desk and tackle more or less undecipherable information, while feeding it to a specialised software.
Fortunately, the world has not yet reached a point where traditional jobs are pushed out of the work market.
One of these is carpentry, this very essential line of work regardless where you are located and where the world is headed.
1. What Are the Financial Prospects of a Carpenter?
As with any other career choice, carpentry requires thorough training and apprenticeship, but once you've gone through all the steps, you'll find carpentry to be a rewarding career, both morally and financially.
As there are variations on the tasks you can perform as a carpenter, in Australia you can expect a salary of $32 to $42 per hour of work.
However this number can go even higher depending on your specialty – for example as a formwork carpenter you can even earn $50 per hour.
2. How Can You Improve Your Skills and Pay As a Carpenter?
The increase in pay all depends on the amount of time you are willing to invest in developing your skills as a carpenter.
This means that you will need to invest time in getting extra certifications, as well as in organically gaining experience through more and bigger projects you take on throughout the years.
The first step in becoming a qualified carpenter is to complete a carpentry apprenticeship.
This typically takes three or four years to complete and it combines both the theoretical approach, by offering in-classroom classes, and the hands-on approach, by offering on-the-job training, such as on construction sites.
You will also need to officially get certified and you can do this by completing your Certificate III in Carpentry – it's recommended that you do this before you complete an apprenticeship. 
In three years' time you will have finished, after which you can develop even further by completing Certificate IV in Building and Construction, for example.
All these certifications will only further your knowledge, improve your skills and help you go up in the payscale.
Another benefit you get by becoming a carpenter is that you actually get the skills to build your own home, your own shed or anything else you dream of.
That's not something many people can say or do for themselves.
3. What Type of Projects Does a Carpenter Work On?
The job of a carpenter is an exciting one, since it's riddled with diverse activities, each one more complex and demanding than the other.
As a carpenter you will be able to read and follow plans when building, you will establish the framework of the structures you work on, and will determine the appropriate materials during installation procedures.
Additionally, you will measure, cut materials, assemble parts and even guide other carpenters or construction workers through the building process.
Without a shadow of a doubt, being a carpenter is a physically demanding job and sometimes comes with unforeseen injuries.
It is a job with a high degree of responsibility where you are held accountable for your decisions and judgement.
4. What Makes a Good Carpenter?
Carpentry is a complex line of work and, as such, it requires you to have a few qualities you will need to have in order to get ahead and manage to stand out of the crowd as a great professional.
As a carpenter, you will need to be good with your hands, to have reasonable mathematical skills, to have a good physical condition and to have excellent attention to details.
In addition to this, since you'll permanently be working with others, you'll need to be able to communicate well and work as part of a team.
These skills are all non-negotiable regardless if you're a formwork carpenter, a framework one, a joiner carpenter or a green carpenter. Of course, you can only improve them in time, as you gain experience in your field.
At the end of the day, carpentry is a challenging line of work that requires you to train thoroughly and to maintain yourself active, both mentally and physically.
If you're willing to put in the hours, are keen on working with other people and like creating something with an immediate, visible impact, then carpentry is definitely for you.