Things You Need to Know About Transporting Luxury Cars
Guest Post By Ruby Anne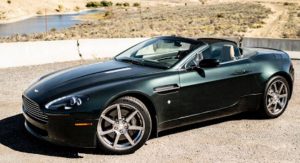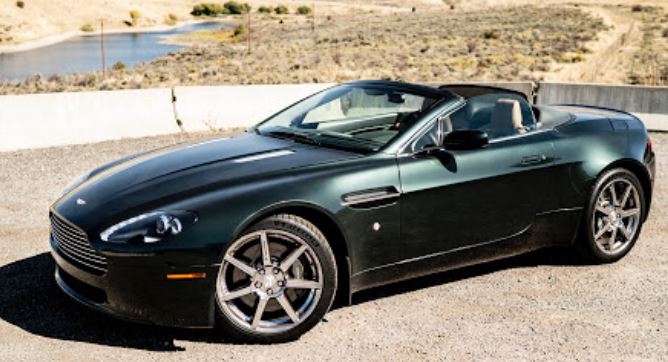 Transporting a car when you are moving house can be quite a challenging task, especially if you're moving a luxury vehicle, or perhaps a treasured older car.
Chances are you won't be driving your important vehicle from state to state because it'll just put unnecessary mileage on the odometer.
Such a vehicle requires special attention if an owner wishes to transport the vehicle from one place to another.
You will want to be sure that your vehicle arrives safely to its intended destination because repairs can be quite costly.
You don't want to entrust a Mercedes S-Class to a random car transport company that doesn't specialise in this particular service.
Do your own research and figure out what are the best ways to find a reliable transport company, you may check Reef Group if you want your things to be secured.
Here we'll be discussing several things you need to know about transporting luxury cars and what you can do to ensure that your vehicle is safe and secure throughout the trip.
Car shipping options
The first thing to discuss is your options when it comes to shipping.
In most cases, your luxury car will be transported via a trailer (for cars that need to be shipped domestically.) You have two options when it comes to domestic car shipping:
Open air trailer
Enclosed trailer
The process of how your car is shipped varies between the two so it's important to know the differences. First off, let's talk about how an open air trailer transports your car.
Open Air Trailer
An open air trailer (as the name suggests) has no enclosure to secure your vehicle from the elements. These trailers are around 70 to 80 feet long and are towed by a large truck.
This is the most affordable option when it comes to shipping your luxury car, but the downside is that your vehicle will be exposed to the elements.
Flying debris such as rocks and dust can leave scratches on your vehicle during transport.
Therefore, transporting your car via an open air trailer is generally not recommended to keep your car in pristine condition.
Some car transportation companies provide insurances for damages during transport so make sure to look into this first if you do decided to go with this option.
Enclosed Trailer
An enclosed trailer safeguards your luxury vehicle from the elements and provides added protection and security during transportation.
These containers are built with durable materials that can withstand even the harshest outdoor elements.
If you want your luxury car to arrive safely to its destination without a hint of scratches, shipping it via an enclosed trailer is your best bet.
International Transport
Most of the time, luxury vehicles are shipped either through air or ocean freight when being shipped internationally. Here you are also provided with two options to choose from:
Air freight
Ocean freight
Air freight shipping
Whether it be domestically or internationally, you can choose to have your luxury vehicle transported by air.
Shipping is much faster compared to ocean freight shipping and if you want to schedule a specific delivery date, you may be able to ship your luxury car by charter plane.
It's one of the safest and fastest ways to deliver your new car and it's also the most expensive.
It costs thousands of dollars, but it'll ensure that your exotic car will arrive quickly,unscathed and in pristine condition.
Ocean freight shipping
Ocean freight shipping is commonly used to ship exotic cars overseas and the process is a bit longer compared to air freight shipping.
You can either have your car shipped in a roll on/roll off service, or a container service.
The former loads your car onto the ship and is fastened within a containment desk while the latter puts your vehicle inside an enclosed container before being rolled into the ship.
If you want maximum protection for your vehicle, opt for a container service when shipping your car through sea.
The enclosed container provides much more protection which means less scratches and less chances of damaging your car mid-transport.
What to do before shipping your vehicle
There are a couple of steps you need to take before your vehicle is shipped to ensure that it is prepared for transportation:
Discuss the shipping policies with the car transportation company to know how your vehicle will be shipped throughout the entire process.
Ask whether or not the company offers an insurance for damages. This is especially important since your vehicle is vulnerable to damage during transportation.
Take note of your vehicle's odometer and discuss with the company about the distance your car will travel during shipping.
Your vehicle must be in running condition if you choose to ship it via a roll on/roll off service and make sure to provide the car transport company with a set of keys as well as keeping one for yourself.
For overseas shipping, customs will generally require you to have 2-3 notarized copies of the vehicle ownership which are to be presented at the port before the vehicle is shipped.
Most auto transport companies provide a high-tech GPS tracking system for your vehicle so that you can track its location anytime.
Conclusion
Transporting your exotic car requires careful planning and consideration since it's an investment that you should definitely look after.
You want to make sure that your vehicle is transported safely and securely to prevent any damage during transportation.
Keep these options in mind so you can choose which method of shipping best suits your needs when transporting your vehicle.