New House Checklist: Warning Signs Before Buying!
Guest Post by Andrea Estrada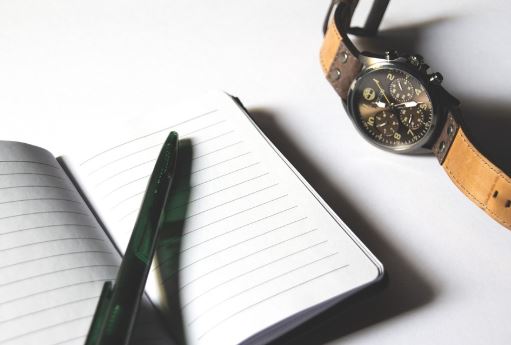 If you are serious about buying a new dream house for you and your family, then you have to be extra careful before you put pen to paper.
For all you know, your dream house may turn out to be a complete lemon – beautiful on the outside, but a total wreck on the inside. . . . and because of that mistake, you're the one who's going to be paying for all the pending issues.
We understand how badly you and your family want to get into a new house but it's not worth it if you're going to end up being worse off financially.
So to ensure you don't regret purchasing your new house, it's highly recommend you inspect the home more diligently to look out for any lingering issues that need fixing or addressing. 
To help you out, we have put together a new house checklist highlighting some of the common issues that you should be wary of before buying.
Warning Signs Before Buying a New House
Problematic Construction
This is one of the more prominent issues that can, sometimes be determined with your own two eyes.
It's not that easy to notice at first glance or from afar.
That's why we suggest inspecting things up close to ensure there isn't anything unusual with the walls like holes, cracks, or flaking paint. 
Sometimes, such structural issues can be very well hidden by home sellers to sweeten the deal to their clients.
You might never know when the problem isn't obviously visible until and unless rain starts pouring down, a friendly neighborhood electrician comes in for a checkup, or a family member who works in construction notices something peculiar.
So before someone else's problems become your own, wouldn't it be better to get a proper inspection of the place done before officially committing to a deal?
If you don't want to take any chances, you can hire a professional house inspector to browse around right in front of you and ensure everything in good condition.
Will Local Projects Affect the Home
You should also look into the construction of infrastructure around your home.
For those living in Australia, learn more about the various projects underway in your home area.
Noise and extra traffic for these projects may negatively impact your home's value.
You can get a renowned, professional real estate agent to guide you over the process, giving you particular advice for the area where your new house is located.
Water Damage
Like construction, water damage can be, at times, easy to spot – like when you see a dark ring on the floor or the ceiling – and sometimes not.
Be sure to check for tiny cracks in the ceiling, some missing tiles from the bathroom, peeled off or bubbling paint.
These are obvious indicators of leaks from bathrooms, sinks, the roof, and other places.
If a simple repair is all it takes, then there's nothing to worry about.
However, we implore you to pay extra heed to water damages and do not leave them up to chance as it could lead to bigger potential issues later on.
For instance, if the ceiling or the tub has been leaking for a while, it could result in grandiose structural problems.
Burning Smells
Another critical aspect of the 'moving into a new house checklist' is looking for burning smells.
Aire Serv owner Richard Ciresi says that some burning smells are quite common and harmless, especially when we turn on the heat, but others can be a lot more concerning.
For instance, a burning smell coming from the heater could suggest that the blower motor might have overheated due to frayed electrical wiring or mechanical issues. 
Other smells that we should be wary of are gunpowder-type odors from a fried motor fan or circuit board.
Any nasty smells coming from AC vents could mean that the unit's wire insulation has fried.
Ciresi says that other types of burning heater aromas are not only possibly hazardous, but also quite expensive to repair, and require a professional heating technician to have a look.
The Roof
Usually, roofs are well maintained and can last at least 30 or more years – but those with tiles that are in poor condition or have been poorly installed could need to be replaced sooner than you expect.
If you notice the roof in such a condition, ask the seller how old the roof actually is.
You must also have the gutters inspected to ensure the drainage systems are in proper working condition.
Besides that, keep a sharp eye out for dry rot – usually the result of poor ventilation – that leads to crumbling and sagging.
Some cracks or damaged tiles may be visible from the ground, but it may be more feasible to have a professional roofer perform an inspection either while the offer is being made by the seller or during contract negotiations. 
But if the seller has already performed an inspection of the house before putting it up for sale, then ask them to review it in front of you.
Flood Zone
Another crucial aspect of moving into a new house checklist is checking to see if your new property is located in a flood zone.
Perhaps a picturesque waterfront view could serve as a unique selling point for a new house, but if that house is in a flood zone, then you could be facing a slew of problems over the course of your stay.
Unfortunately, many homeowners' insurance policies don't factor flooding as part of their plans and your bank probably might also ask you to invest in a flood insurance policy over the home insurance that you already have. 
Depending on the flood zone, insurance premiums can cost somewhere between hundreds or perhaps even thousands of dollars a year.