DIY Blinds And Window Decorations You Can Do At Home
Guest Post
Windows provides an overall vibe within a home.
Putting some decoration like blinds or shade can change your home ambience extensively.
Manufactured blinds and other window decors may cost you a heavy amount of money.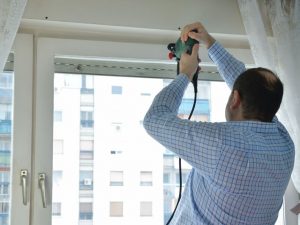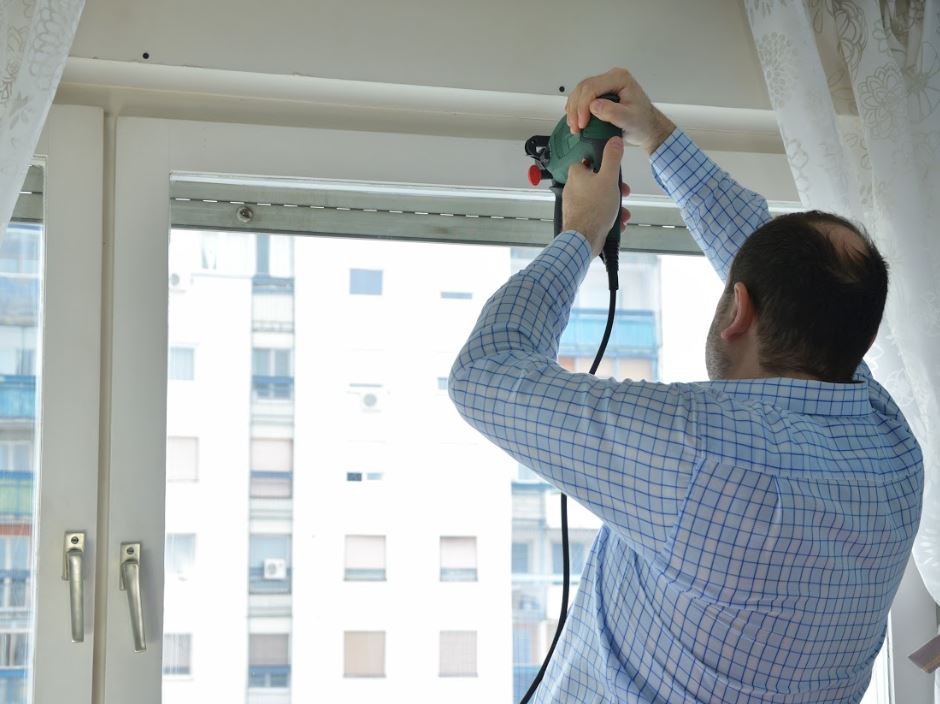 But do not fret, because there are many DIY window décor projects you can easily do at home.
So to help you decide which one of these projects will suit your taste, below are some ideas and materials you may be needing for your DIY project.
Types of Window Shades and Blinds
The window shade and blinds are the most common decorations to dress up your naked window.
The main difference between these two is how to control the light from outside.
Made up with a solid piece of fabric, window shades have open and close function while blinds have adjusted light control because they can be tilted as they are made with multiple slats.
Here are some types of window shades and blinds where you can get an idea for your DIY project:
Roman shades have a unique horizontal fold that shows its style when raised up. It is one of the most popular shades.
Solar shades act like sunglasses as this shade provides light control while you still have an outside view of your home.
Woven wood shades are commonly made with bamboo, reeds and grass. The natural vibe it brings suits almost any house design.
Cellular shades are sometimes called smart windows. Although there are no electronics or electrical tinkering involved, the unique honeycomb cell design provides decent temperature control both in winter and summer.
Roller shades are equipped with blackout and filter light features that come at an affordable price.
Pleated shades have a slat-like design that made it look neater when raised up. The design will stack up nicely when folded.
Wood blinds provide a warm and cozy vibe for your home. The natural style also fits in almost every household because it is made from real wood.
Faux wood blinds have lower price than wood blinds since they are made of polymers or wood composite. They are moisture resistant making them more tough from wear and tear factors.
Panel track blinds

have vertical design suitable for extended glass windows and doors. They are made of slats of fabric that can slide freely in a curtain bar.
Other Materials for Window Decors
While the staple of window decors are polymers, fabric and wood, there are alternative materials that you can work with.
Here are some materials you can use for your do-it-yourself blinds and shades project:
Faux Wood If you want to maintain the natural style with polymer-like features, faux wood may be the best choice. It is moisture resistant, making it suitable for your kitchen and bathroom. Unlike wood, it will not warp or break in high moisture areas around your home.
Aluminum With its rust resistant feature, aluminum may sit around in any part of your house. It is also sturdy, cheap and low maintenance which is perfect when you have a limited budget. The design process is also pretty easy since you can finish it off with any color you like.
Bamboo A cheap and renewable source. Bamboo provides a vibe from the tropics.It is durable and nature-friendly making it suitable for diy projects.
Creative Ways to Hype Up Your Windows
Mix some colors or fabric:

Adding additional color or fabric to your existing curtains will provide a refreshing vibe. Start with mixing and matching your favorite colors and patterns. Eventually, you will have unlimited options.

 

Indoor shutters:

Shutters are commonly found outside the windows. Putting them inside will give you a different experience when opening them to get a view of the outside surroundings. It will also provide a classic and elegant look.

  

Bamboo shades:

Tired of fabrics? Add a little twist to the usual material used to make window shade. Bamboo is  available almost everywhere and is much more affordable than other alternative materials. You can mix different styles like roman and woven wood shade to add more style.

Ruffles and more ruffles:

Ruffles fit almost any fabric you can imagine. The style and elegance will hype up by adding these on the edges, sides or body of your current curtains.

 

Contrast of colors:

If you want to emphasize your windows, painting the window frames with contrasting colors to your wall paint may be the greatest way. Naked windows will be much better to look at for an affordable price and less labor.

Add cornices:

Another great element to add on your windows are cornices. Located above the frame of your window, you can go plain or design it with your most favorite pattern. All you will be needing is paint, wood and creativity.
Takeaways
Taking your window decors to the next level does not need to be expensive.
Now that you are knowledgeable of the types, materials and ideas, you can easily make your dream window décor.
When you are going to do unusual designs, keep in mind the safety of children.
It's time to make the dream window décor of yours!