Kitchen Renovation Tips: Things To Consider Before Doing An Upgrade
Guest Post by Chad Singson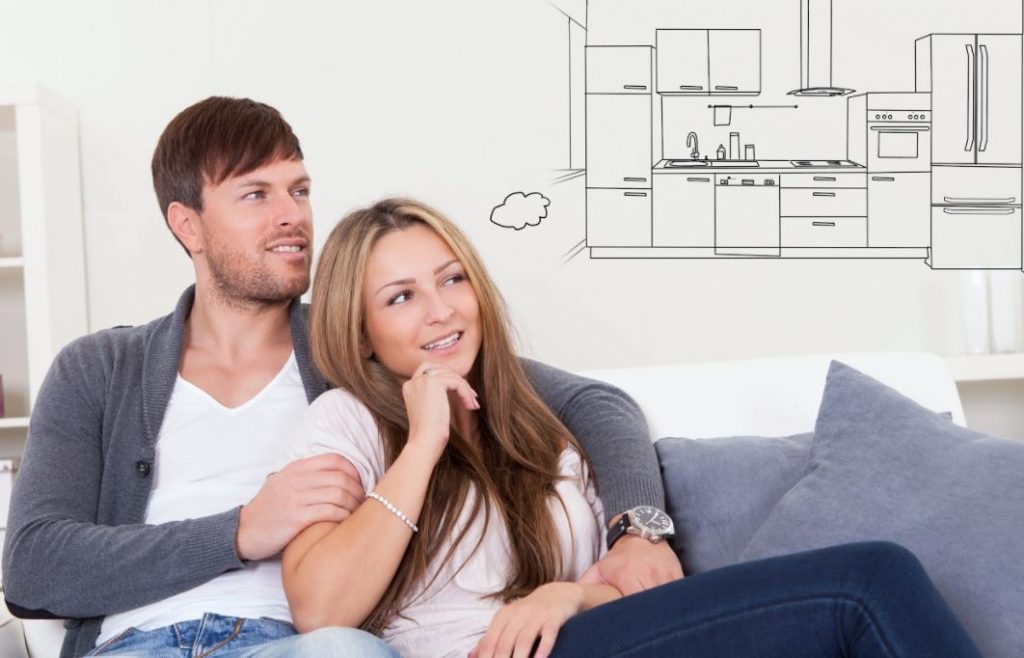 The kitchen is the heart of many a happy home.
Unfortunately, it's also the most complex room in the house, and can be the most expensive to maintain if problems arise.
Issues in kitchen design are nigh impossible to ignore, but many people are too intimidated to address them with a remodel.
Fortunately, with a few vital considerations, you can undertake kitchen renovation with confidence and get the dream kitchen you've always wanted.
Plan A Budget
As with any remodel, you'll want to lay out a comprehensive plan before you start demolishing any countertops.
This will help you end up with the kitchen you really want and keep you from making costly mistakes down the road.
The biggest part of planning will involve outlining your budget.
You should consider the costs of any changes, supplies, and professionals that you will need to hire, which will help you determine where you can save by taking on certain tasks yourself.
Should You Do It Alone?
There are plenty of renovation tasks, from demolition to painting, that you can potentially handle yourself.
A handy DIY approach can teach you plenty and save you even more.
That being said, some tasks are best left to experts. Electrical and plumbing alterations and the like typically require professional insight, and hiring the right person can help you avoid costly mistakes.
Similarly, trusted contractors or designers are well versed in the dos and don'ts of kitchen renovation of your new kitchen. 
For The Family, Or For A Fix And Flip?
The first question to address is the fate of the house.
Are you fixing it up to resell, or for your family to enjoy?
An updated kitchen can bring up to a 90% return on investment, but if you're not planning on putting your house up for sale in the next year or two, remodel with your personal preferences in mind.
Rather than worrying about what might attract future owners, pay attention to how you use the kitchen and what your needs are.
If you're planning to resell shortly, do plenty of research to learn more about current design trends.
Consider preserving what makes your kitchen unique aesthetically, so everything will need to match, and a set of rustic cabinets, for example, may be the key to your kitchen's charm.
Identify Your Kitchen's Strengths Or Weaknesses
While there may be plenty you dislike about your kitchen, there are likely a few things you appreciate.
List any important issues your kitchen has, such as;
Is there enough counter space?
Is the sink too far from the stove?
Are the cabinets outdated?
Perhaps you've always wanted to include a table or island in your kitchen.
This helps to prioritize urgent changes and preserve any strengths that your kitchen already has.
Be Prepared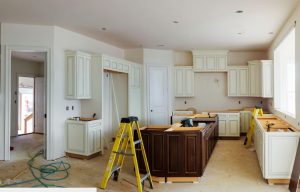 Before you actually start working on the upgrade, make sure you have everything ready to go.
Order supplies ahead of time so that you don't have to pause work while you wait for a delivery.
Have professionals, such as plumbers or electricians, scheduled to come in on days that work best for you.
You want to limit the length of time you have to live without a kitchen, so efficiency is the name of the game.
In the meantime, move essential appliances into the dining room so you can still cook basic meals.
Grill out if you can—another good reason not to remodel in the dead of winter if you live in cold climates!
To Move Or Not To Move
Most homeowners assume that sinks and appliances have to stay where they are, even during renovations.
Sinks and appliances can be moved, but pipes and wiring have to be moved to accommodate.
If your plans involve relocating your sink, make sure to factor in the extra costs that will entail.
A job best left to the professionals, moving a sink and other plumbing infrastructure is time consuming and costly but possible if you feel it's worth the investment.
Similarly, make sure that any electrical changes in your kitchen remain up to code.
Get Rid Of Dead Space
In a kitchen, empty space is wasted space.
Maximizing storage space, especially headspace, has a number of benefits.
Not only will this free up space on your countertops,  but it also will eliminate hard-to-reach spots that are impossible to clean.
Similarly, open shelving can save space but makes dusting and preventing clutter more of a chore.
Deep drawers and dividers, on the other hand, can help keep your future kitchen become well-organized.
Plan For Your Needs
You may not need the Ferrari of stoves to be a happy cook in the kitchen.
Functionality, however, can make or break a kitchen.
Buy appliances with your new kitchen design in mind.
Experts recommend paying special attention to the 'triangle,' that is, the space between the sink, stove, and refrigerator.
Since this is the busiest part of your kitchen, you will want to make sure you can move efficiently between them.
Having to cross the kitchen every time you need to use the sink can really make cooking an unwelcome workout!
Devil In The Details
It can be easy to get carried away with the heavy lifting of kitchen remodeling.
While elements like countertops and cabinets make up the bulk of your kitchen's aesthetic, small elements can make a big impact.
Lighting can emphasize design elements, and an eye-catching backsplash makes a wonderful centerpiece for even smaller kitchens.
Making small changes can help you make big alterations in style without having to spend too much.
Have Fun!
Kitchen renovation is a big, intimidating job, but it's your chance to experiment and personalize a space to completely fit your needs.
Keep in mind the considerations enumerated above before going through with the upgrade, but also remember to get creative—you can even involve the whole family!
It's your kitchen, after all, and you might as well have a good time designing the kitchen you've always dreamed of.