7 Tips to Get the Most Out of Australian Mortgage Refinancing
Guest post by Asad Shoaib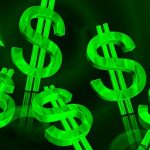 Taking a loan to buy a home or any property is the biggest commitment you would ever make.
You must look at the long term view of the situation to make sure that you can pay back without facing any hassle.
You can also refinance your current loan after considering the circumstances to ensure whether it is the right time to do so or not.
For instance, if there is a significant change occur in your financial position, the refinancing option will make sense.
However, you should follow small tips and tricks to ensure that you carry out this process wisely.
Here are the top 7 tips mentioned to help you get the most out of Australian mortgage refinancing.
Interest Rate/ Honeymoon Rate
The interest rate that the lender offers should remain constant throughout the process.
Some lenders might offer a lower interest rate for the honeymoon period, so the interest rate reverts to a higher than the standard rate after the honeymoon periods ends.
So, you should make sure that the interest rate you are considering is for the life of the mortgage instead of a particular phase.
Comparison
It is wise to compare the best Australian home loans options to be able to analyze them properly.
Each option would further have different features that you might or might not need.
So, make sure that you choose the best suitable option after considering all the features, headlines rates, ongoing fees, exit fees, and application fees.
If you make the decision this way, you won't have to pay extra for the features you don't use.
You should also keep an eye on all available deals at the moment and compare them to ensure that you cut down the maximum cost to repay your loan quickly.
Mortgage Applications
While making the comparison, you shouldn't send mortgage applications to all of the options you come across as it can reduce your credit worthiness.
Instead, it will help if you first finalize your option and then send the mortgage application to that one lender that fulfils your needs.
You can also get in touch with him to have a detailed conversation regarding the further process.
Loan Affordability
You should have a clear idea about your loan affordability.
If the interest rate of your loan is highly likely to get increased in the future, you should be prepared to pay that increase to the minimum repayment amount of your loan.
You can also ask your lender if he offers any discount for a specific professional group or organization where you work to ensure your affordability.
It is even better if you make a proper budget plan to determine your limitations and constraints beforehand.
Equity
You can make use of your equity to make the most out of your refinancing option.
For instance, you can upgrade your old home by doing some renovations.
You can also rent out your property to potential tenants after applying some useful home care tips.
Whatever plan you make, you should do a few calculations to make sure that you can afford it.
Also, your plan must be able to work well even if any change in the lifestyle or emergency causes a sudden shift in your finances.
Right Time
In addition to the long-term view, you should also consider the current time or situation if you want to make the most out of your mortgage refinancing in Australia.
Also, analyze both the pros and cons properly to end up with a decision that turns out to be profitable for you.
For instance, you must know if you take a home loan during pandemic, what are the possible consequences or challenges you will have to face.
At this time, you might get the lowest interest rate, but it depends upon your income source whether you will be able to pay it or not.
Also, if you want to go for the mortgage refinancing option to get the positive outcome, the lender you choose must be offering relief packages to his borrowers.
It will allow the delay of repayments for at least three to six months in critical situations.
Flexible Repayment
When you start searching for different Australian mortgage refinancing options, you should consider the one that allows you to choose a repayment schedule based on your needs.
It is also wise to select the fortnight repayment plan rather than monthly.
For instance, if you make a monthly payment of $5000, it means you would have paid $60,000 over a year whereas when you make a fortnightly payment of $2500, you would have paid off $65,000 by the end of the year, which is a month more over a year.